Featured Vacation Rentals
Press Release From the City of Rehoboth Beach Police Department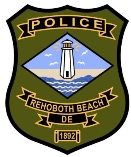 It is that time of year again when people are planning their vacations and looking into rental properties at the beach. This is also the time of the year that scammers are placing false listings online to take advantage of the vacationers. It is very difficult to prosecute these types of cases as most of the scammers are located out of state and on some occasions out of the United States. The City of Rehoboth Beach Police Department provided these 10 Tips to Avoid Rental Property Scams to help prevent you from falling victim to scammers.

Rehoboth Beach is Voted One of the Top 10 Beach Towns for Families!
Click here to read the full article from Parents Magazine!
Find a Great Vacation Rental on one of Delaware's Spectacular Beaches!!
Now, is the time to make all of your vacation dreams come true! Discover the true scenic beauty of the Delaware beaches and resorts including Rehoboth Beach, Dewey Beach and Lewes, Delaware. Enjoy quaint attractions and first class amenities like tennis, golfing, and dining. With three convenient rental offices to serve you, Jack Lingo offers the largest selection of rental homes on the Eastern Shore. Luxury oceanfront estates, classic beach cottages and cozy condos, we have the perfect vacation rental for every budget. We also now feature our Pet Friendly listings so you can bring the whole family with you! We love the beaches of Southern Delaware and it is a pleasure to welcome you to our home.
Don't have a full week and would like a long weekend at the beach in the off season? Go to mini weeks and see all the properties that are available to book on line with a 3 night minimum.
If you tentatively reserved your favorite beach house last season, your agent will be sending your lease out very soon. We will be adding new properties daily so keep checking for current availability. If you have any questions, please email us at rentals@jacklingo.com. Our new brochure will be available for viewing on line later in November.
Search All Delaware Vacation Rental Properties »
Search Mini Week for any off season (3 night minimum) rental availability
Search Seasonal for properties that are available to rent to the same person from May 23 – September 2, 2014
Reserve other vacation equipment with our Vacation Rental Services »
Contact us by filling our Vacation Rental Questions Form »
Looking a winter rental call our Rehoboth Beach office at 302-227-3883 or our Lewes Beach office at 302-645-2207.
We are ready for the Summer of 2014. New listings are coming in daily, please check back often for the most updated list of rentals. Our agents are waiting to help you plan your 2014 vacation.......call our toll free number today! 800-345-3469 or email rentals@jacklingo.com

Rehoboth office - 800-345-3469
Lewes office - 800-331-4241
Millsboro office - 888-934-3970

---
The Rental Department of Jack Lingo, Inc. – REALTOR would like you to consider "Listing with Lingo." Our Rental Department offers many services that can make a difference in the successful and hassle free renting of your property to our summer visitors.
WE OFFER:
Full color brochure mailed to a large clientele base as well as our virtual brochure online.
14 Highly experience Rental Associates working on a commission basis, not salary
2 Full Time Rental Managers with over thirty five years experience
Convenient downtown Rehoboth Ave location with high exposure – RENTERS SEE US FIRST!!
Expansive advertising and high visibility billboard displays and property signs
We report all of our rentals by telephone or via email to the Landlord
We co-list our properties with the Landlord (no commission on Landlord rentals)
Weekly processing and forwarding of rental proceeds to Landlords
Coordination and payment of cleaning staff available
Our high customer demand and name recognition allows us to get you top dollar for your rental
Office hours – 7 days a week. 24 Hour emergency service – 365 days a year!
Toll free reservation number
State of the Art website, Virtual Tours & Still Photos Available
Online booking available – so now we are open 24 hours a day!!
We know that renting your property to responsible tenants is your primary concern. It's OURS TOO!
Please call us, no obligation, to see if we can help meet your needs. We feel our service and communication efforts are superior to our competitors and that your next move should be to "List with Lingo".
800-345-3469 (toll free) 302-227-3883 (local) rentals@jacklingo.com(email)