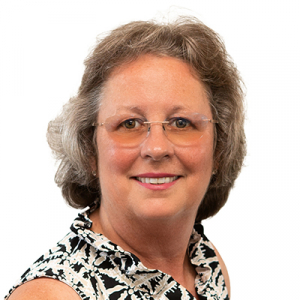 About Peggy
Nurse Becomes REALTOR®

Peggy (Long) Roca has recently retired from a 40-year career of nursing and is starting a new career path in real estate. She earned her MBA in Healthcare Management from Wilmington University and her BSN from University of Florida. She is also certified as an operating room nurse. She has held multiple healthcare management positions, including manager of the first successful in-vitro fertilization program at Columbia Hospital for Women in Washington, DC. Moreover, she worked for several years as an emergency department nurse at Sibley Memorial Hospital in Washington, DC and in the emergency department and operating room at Beebe Medical Center in Lewes, Delaware. Additionally, she has many years of experience assisting her husband's business in residential construction. For the past several years, she has worked for the University of Maryland Medical System as a manager for perioperative services in Chestertown, MD.

Peggy was born and raised in the Washington, DC area. She is one of 13 children and has been coming to Rehoboth Beach since she was a child. Her parents, Bernie and Elaine Long, owned an ocean-block home in Grenoble Place. That home has since been replaced by what is now the Henlopen Condominiums. Peggy was 14 years old when her parents retired to Rehoboth Beach, and she lived on Oak Avenue for many years.

Peggy's very first job was in Rehoboth Beach at Stuart Kingston Galleries cleaning ash trays and polishing silver. She soon learned that Rehoboth Beach is a great place to get work experience. She worked for Gresham's Doughnuts, McQuay's Market, and as a lifeguard at the Henlopen Condominiums rooftop pool.

Peggy has been married to Mario Roca for 32 years. She and Mario are the proud parents of Billy Roca and the late John Roca. Mario and Peggy lived in Bethesda, MD for many years and were members of Congressional Country Club. They moved to Rehoboth Beach in 2003. They live in Rehoboth Beach Yacht & Country Club (RBYCC) and are members of both Rehoboth Beach Country Club and St. Edmond's Church. Her husband, Mario, is a past president of RBYCC.

Peggy enjoys playing golf and loves to go boating and fishing. She and her family are familiar with all the good restaurants and fun places to go. She would love to show you the town and its hidden secrets.

Peggy has spent her entire career helping others and is looking forward to doing the same as a REALTOR®. Please give her a call, and tell your family and friends to do the same!