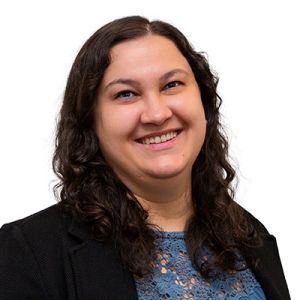 About Dorina
Dorina has been passionate about real estate since her college years in Romania, where she lived in a small studio apartment which she convinced her parents to purchase with their life savings. This decision proved to be a wise investment when they sold it years later for twice the purchase price. In 2005, after her fourth year of college, she came to Delaware, where she met her future husband, Chris. Dorina and Chris purchased their first home in Georgetown in 2009 and started a family. They currently reside in Georgetown with their two children, Nora and Jack.

The skills Dorina has developed from learning to assimilate in a foreign country with a different culture was invaluable to her career in retail management. In a decade and a half, she has worked with a diverse group of people and has been able to listen to everyone's needs and concerns while promoting fairness, consistency, honesty, and hard work.

Dorina's top priority is to facilitate the purchase or sale of your home with attention to all the details, making the transaction as stress-free as possible. Your home is your castle, your safe haven. Call Dorina to find out how passionate, patient, approachable, and dedicated she is in assisting with the purchase of your new home or the sale of your current one.