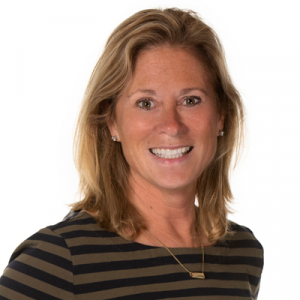 Jack Lingo, REALTOR® Top Sales Award (2012, 2013, 2018) Jack Lingo, REALTOR® Top Producer Award (2010, 2011, 2014, 2015, 2016, 2017, 2020, 2021)Jack Lingo, REALTOR® Top Lister Award (2019)
About Laurie
Laurie Draper Carter was born and raised in Milford, Delaware. She graduated from Milford High School and later from Hood College, where she earned a Bachelor of Arts in elementary education. She returned to Milford to teach elementary/middle school science as well as to coach high school tennis for Milford School District. During those years, she also earned her Master of Science in human resources administration.

In 1992, Laurie left the classroom and was hired as Chief of Environmental Education and Interpretation for the Department of Natural Resources/Delaware State Parks. She administered all statewide environmental education programs for Delaware State Parks until 2002, when she and partner Nick Carter started their family.

A lifelong tennis player, Laurie continues to coach girls' varsity tennis at Cape Henlopen High School. In 2017, she was named Coach of the Year by the Henlopen Conference.

As a Delaware native, Laurie knows coastal Sussex County, Delaware very well. She is happy to expose her clients to the natural, cultural, and historic beauty of Delaware as well as to teach them about the many advantages of buying and selling real estate.