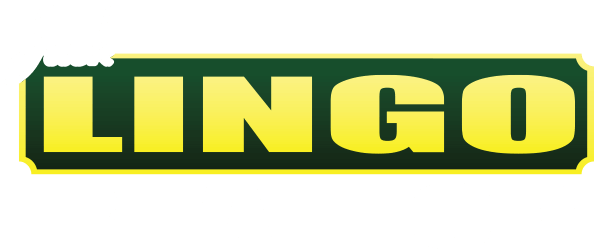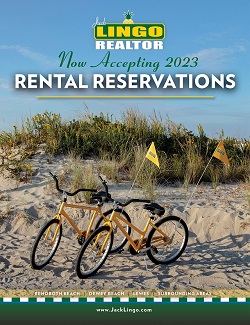 Find a Great Vacation Rental at one of Delaware's Spectacular Beaches!
Many of these properties rent for a three-night minimum off season. If you don't see what you're looking for, please reach out either to our Rehoboth Beach office at 302-227-3883 (office) or rentals@jacklingo.com, or to our Lewes office at 302-645-2207 (office) or lewesrentals@jacklingo.com. One of our highly qualified rental associates will be happy to help you find the perfect beach property for your needs!
Booking your rental online is easy with our new eSignature feature, and we even have travel insurance available! Additionally, many of our properties are dog-friendly, but be sure to ask your agent about the rules at your particular property. Finally, we encourage you to inquire about our popular linen program.
As always, thank you for choosing to rent with Jack Lingo, REALTOR®!
Jack Lingo, REALTOR® is local, and our agents are available 24/7 during your rental stay! Don't worry about dealing with an owner that is not in the area to handle your needs during your precious vacation time. Additionally, we do not charge a service fee. Our services are free, no matter how small or large your request might be!
Discover the scenic beauty of Delaware's beaches and resorts, including Rehoboth Beach, Dewey Beach, and Lewes. Enjoy quaint attractions and first-class amenities such as tennis, golfing, shopping, and dining. With three convenient rental offices to serve you, Jack Lingo, REALTOR® offers the largest selection of rental homes on the Eastern Shore. Whether you are seeking a luxury oceanfront estate, classic beach cottage, or cozy condo, we have the perfect vacation rental to fit your budget. Moreover, we now feature dog-friendly listings, so bring your animals with you! We love the beaches of Southern Delaware, and it is a pleasure to welcome you to our home.
Rehoboth Beach: 302-227-3883 (office)
Lewes: 302-645-2207 (office)
Millsboro: 302-934-3970 (office)
The rental department at Jack Lingo, REALTOR® looks forward to helping you "List with Lingo." Our rental department offers many services to aid in the successful and hassle-free renting of your property to summer visitors.
We offer:
A full-color online brochure
Numerous, highly experienced rental associates who work on a commission basis (not a salary)
3 full-time rental managers with over fifty years of experience
A convenient location in downtown Rehoboth Beach with high exposure (renters see us first)
Expansive advertising and high-visibility billboard displays and property signs
A report of all our rentals by telephone or email to landlords
Weekly processing and forwarding of rental proceeds to landlords (direct deposit is available)
Coordination and payment of cleaning staff
High customer demand and name recognition, allowing us to get you top dollar for your rental
Office hours 7 days per week, as well as 24-hour emergency service 365 days per year
A toll-free reservation number
A state-of-the-art website, virtual tours, and still photos
Online booking, which means that we are now open 24 hours per day
We know that renting your property to responsible tenants is your primary concern. It's ours too!
Please call us, with no obligation, to see if we can help meet your needs. We are confident that our service and communication efforts are superior to our competitors, and that your next move should be to "List with Lingo."
Rehoboth Beach/Dewey Beach: 302-227-3883 (office), 800-345-3469 (toll free), rentals@jacklingo.com (email); Lewes: 302-645-2207 (office), 800-331-4241 (toll free), lewesrentals@jacklingo.com (email).