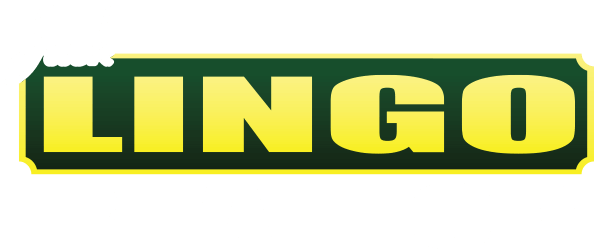 Selling your home involves more than just posting a "For Sale" sign in your yard. Additionally, there's more to the process than just turning over the keys. It takes effort, but we're here to provide you with solid advice. Choose a local Jack Lingo, REALTOR® real estate agent to help guide you through the process.
Although we are very well-known in the area, we offer more than just name recognition. Jack Lingo, REALTOR® is the largest independent real estate brokerage in Sussex County, Delaware, and our agents are uniquely experienced in Delaware real estate. We price our listings competitively, and our agents are well-aware of sound marketing techniques and negotiation tactics. Always use a licensed REALTOR® to get the most professional service when selling your home!
Our Services
We serve buyers and sellers from all walks of life, and we offer no less than the best possible service to each of our clients. We list both residential and commercial properties, and we are happy to serve businesses in either the buying or selling of real estate. We offer:
Toll-free '800' phone numbers
Extensive advertising through print media, billboards, and the internet
Massive referral networks
A team of highly experienced and motivated REALTORS® eager to serve your needs
We aggressively market all our listings on our state-of-the-art website as well as on a variety of other web platforms. Additionally, we advertise locally and regionally in the following leading periodicals:
Cape Gazette
Delaware Coast Press
Delaware Wave
Coastal Point
The Guide
Edible Delmarva
Delaware Beach Life
Delaware Today
We also boast recognizable "For Sale" signs, billboards, and "For Rent" signs. Moreover, we frequently run advertisements on iHeart Radio, and our expansive social media presence includes prominent platforms such as Facebook, Twitter, Instagram, and LinkedIn.
On account of our dedication to pursuing top-tier marketing and advertising campaigns, our real estate brokerage is consistently successful in attracting buyers. Sources from which we find our buyers include, but are not limited to:
Other agents
Website inquiries
Referrals
Our agents' extensive spheres of influence
Furthermore, our highly varied pool of buyers includes, but is not limited to, those who are:
Relocating
"Moving up"
Down-sizing
Investing
Purchasing or building a new-construction home
Buying a first home
Although many of our buyers come from Delaware, most of our out-of-state buyers come from New York, Pennsylvania, New Jersey, Maryland, Virginia, or Washington, DC.
Each of our experienced REALTORS® follows an action plan in order to ensure that our clients' properties are transacted in the fastest, most efficient, and fairest manner possible. Our agents promote listings by:
Entering them into the Multiple Listing Service (MLS)
Conducting broker tours and open houses
Developing and implementing proven marketing and advertising plans
Distributing informational promotions and brochures to other top agents
Sending physical and web mailings directly to customers
Communicating frequently with referrals
Contacting massive spheres of influence Interfacing with Jack Lingo, REALTOR'S® expansive rental department
WHY USE A REALTOR®?
When utilizing the resources of a licensed REALTOR®, you gain access to invaluable services such as:
Accurate determination of listing price
Competitive advertising and marketing of your property
Pre-qualification of buyers
Showing of your property
Negotiation of sales terms on your behalf
You can be sure that your REALTOR® will communicate with you every step of the way throughout the listing process. Our agents use proven market strategies to get your home sold quickly, and they provide feedback to you regarding the best steps you can take to facilitate the sale of your home. Your agent will:
Send you notification letters to inform you when and how your property has been advertised on different platforms
Offer showing feedback and notification cards
Provide callbacks to inquiries about your property
Suggest fix-ups and repairs to optimize your property's appearance
Advise price reductions to your property, when necessary
Moreover, once a contract is written on your home, your agent will ensure that the transaction proceeds seamlessly and quickly. Agents will help you by:
Negotiating the sales price of your property
Ensuring that contract contingencies are met
Tracking the buyer's financing
Following up on physical inspections of your property
Scheduling settlement attorneys and being present at settlement
Ensuring that surveys and appraisals are completed
Verifying insurance requirements
PRICING YOUR HOME CORRECTLY
Multiple factors influence whether your property will sell. These factors include:
Location
Price
Sales terms
Property condition
Your listing brokerage and listing agent
Of these factors, price is perhaps the most important. One of the most valuable services a licensed REALTOR® can provide is determining the optimal listing price for your property. By constructing a detailed comparative market analysis (CMA), your listing agent will analyze comparable sold and expired listings to determine the best price at which to list your home.
In addition to the CMA, multiple other factors will influence your home's listing price, including:
Appraised value
Your motivation and urgency to sell
Property condition and desirability
By determining the most accurate price for your home, your agent will help you to avoid some of the typical consequences of overpricing. An overpriced home:
Eliminates many buyers and may even convince them to purchase a comparable property
May not appraise
May ultimately result in a lower selling price
May discourage other agents from showing your home, leaving your property to wallow in the market with few to no offers coming in
On the other hand, pricing your property correctly will help you to complete your sale faster. Jack Lingo, REALTOR® sales agents are the best of the best when it comes to determining the most accurate listing price for your home, ensuring that your property sells quickly and under the best possible terms.