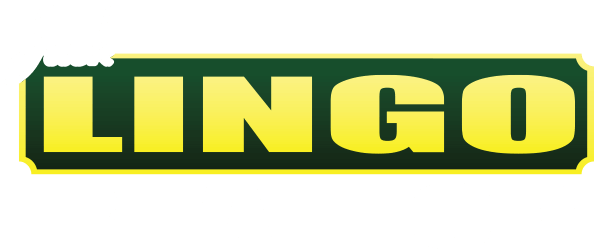 "List with Lingo" and use the following tips to help you prepare your home for buyers:
First impressions
Did you know that half of home buyers actually relocate from out of town? They might not know your town, so remember that curb appeal counts!
Just like going on a first date, first impressions are crucial. A potential suitor may look for certain characteristics including good grooming, a pleasant smell, and the ability to envision a second date.
We all know that true beauty comes from the inside, but don't neglect the facade of your home!
Exterior & Landscaping
Plant fresh flowers to enhance planters.
Don't forget to mow the lawn.
Clean windows and siding.
Consider acquiring new mulch or re-seeding the lawn.
Prune trees and dead branches.
The Fix
Spruce it up! Consider a fresh coat of paint or wallpaper. Don't let buyers have a reason to remember your home as "the one with the orange bathroom".
Pay attention to the details. Replace burnt-out light bulbs. Clear or replace broken handles and fixtures.
Re-caulk doors and windows to upgrade appearances as well as save on energy bills.
Make minor repairs to doors, windows, screens, etc.
Change the filter in the furnace!
Repair any dripping faucets and replace your toilet seats.
Use a de-humidifier in your basement.
Remove cobwebs and make both exterior and interior repairs to the house, as necessary.
Look at your house in a new light. It needs to show well. Remember that you're selling a product!
Remove Personal Items
Leave personality in the house, but keep your anonymity.
Potential buyers want to see themselves in the house and do not want to be distracted by personal items.
Hide things like family photos, which could distract the buyer from the house.
Buyers can't see past personal artifacts. Let them imagine their own photos there.
Presentation and aesthetics count! Remove extra furniture that blocks walkways.
Clear your counter space and throw out junk mail or piles of extra magazines.
De-clutter and eliminate knick-knacks or collectibles that may not be in the buyer's taste.
Create organization and space. Remove anything stored on top of the fridge and consider taking down a few of those fridge magnets.
Be Patient
It's not going to sell in a day.
It's going to take effort.
Houses are often staying on the market longer.
Just So Fresh, So Clean...
Don't let dirty dishes detract from the home. Messy spaces and smells can turn buyers off and leave them with negative impressions. Always wash and put away dishes to make the best presentation.
"Make the bed." Remember that you're getting points for cleanliness here. You want to "dress" the house in order to impress potential buyers.
Don't forget to dust and vacuum! Wax the kitchen floor. Bleach the tile grout.
Clean your oven as well as your fridge.
During an Open House
Open the curtains and let some sunlight in. This helps to open up spaces and to allow warm, soft, and natural light to bathe the room.
Bring in some fresh flowers and take out the garbage.
Consider airing out the house to rid it of cooking or pet odors.
Keep your house at a comfortable temperature for viewers.
Remove pets by putting them in their cage or outdoors.
Remove or conceal valuables such as currency, cameras, and jewelry.
Don't crowd the buyer. Let your agent do the talking.