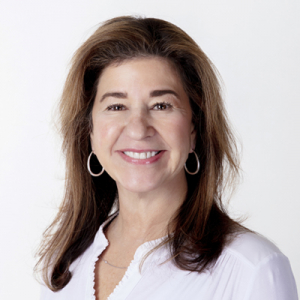 About Leslie
Leslie was born and raised in Lewes. After graduating from Cape Henlopen High School, she earned a bachelor's degree in business administration and marketing from the University of Delaware. Following college, she moved to upstate New York, where she worked in the mortgage banking industry for 10 years in loan origination, processing, and office management. Having eventually realized how much she missed the beach, she decided to move back home.

Leslie's family legacy in Southern Delaware runs deep. Her father was a river pilot on Delaware Bay and River, and her great-uncle owned Lewes Boatyard (now Lewes Canalfront Park), where he built and repaired boats. Consequently, Leslie and her family spent a great deal of time on the water fishing, crabbing, and clamming. In addition to being a water enthusiast, her youth activities included riding and showing horses as well as playing sports.

Upon her return from New York to Delaware, Leslie managed the daily operations of a family-owned motel and also worked for a local custom home builder for over eight years. Always eager to give back to her community, she has also spent time coaching middle-school field hockey.

Leslie currently lives in Lewes with her husband and two sons. She is thoroughly excited to be listing and selling properties in beautiful Southern Delaware!