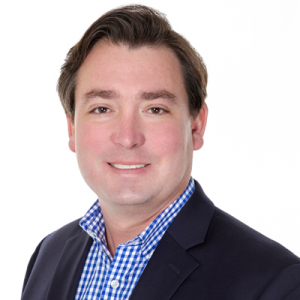 About Riess
Riess Livaudais was born and raised in New Orleans, with family roots in the area going back to the mid-1700s. He grew up sailing at the Southern Yacht Club as well as fishing and duck hunting at the Tally Ho Club (the oldest such club in the country). After studying at the University of New Orleans, he taught sailing to children and teenagers. He then worked in the insurance business until Hurricane Katrina hit in August 2005. Following the devastation to his hometown and beloved Mississippi Gulf Coast, Riess threw caution to the wind and moved to Annapolis, Maryland to follow his lifelong love of and passion for competitive sailing. Shortly after moving to Annapolis, he met his husband, Brooks, while working for a sailing supplier in sales & customer service. His passion for real estate drove him to pursue a career as a REALTOR�® in 2008. He began his career in the Baltimore, Annapolis, and Maryland Eastern Shore areas, specializing in historic homes.

In the past, Riess has been involved with fundraising and has served on the regatta committee for the Louisiana and Maryland chapters of the Leukemia and Lymphoma Society. He has chaired the event twice. He's also served as regatta chairman for numerous local and national championship events at Southern Yacht Club, where he is a fourth-generation member.

Riess's husband, Brooks, has been coming to Rehoboth Beach his entire life. He and Riess first visited together in Summer 2008 and subsequently spent every weekend with friends in Henlopen Acres. Riess fell in love with Rehoboth Beach immediately. Shortly thereafter, they purchased their first cottage in Broadkill Beach, which they outgrew rather quickly. Riess obtained his Delaware real estate license in 2012. They sold their historic home in Baltimore and purchased their full-time residence on the Rehoboth Beach Yacht & Country Club golf course in 2017. They also own a condo on the harbor in Baltimore, where Brooks has a dental practice.

Riess loves helping buyers find their perfect property, whether it's a beach getaway, full-time, investment, or retirement home. His clients have always ended up becoming close friends with whom he and Brooks socialize frequently. He enjoys home renovation projects and has undertaken several over the years. He has designed and constructed these renovations himself. He also loves volunteering his time for good causes.

Riess and Brooks have an English springer spaniel, Roux, who is spoiled rotten. They are active members of the Rehoboth Beach Country Club and play tennis. They may learn to enjoy golf one day, since they live on the course. In his downtime, Riess enjoys going to the beach with friends, boating in the area's picturesque inland waterways, or dining out and supporting the area's many amazing local restaurants. Riess and Brooks know almost all the local restaurant owners.