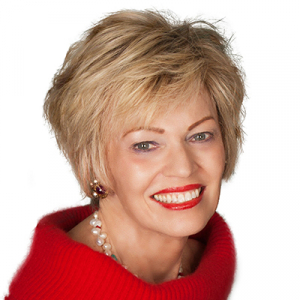 About Suzanne
Sussex County, Delaware and its beaches are the best places to see, be seen, and retire. Suzanne Landon is highly knowledgeable about the real estate markets in Rehoboth Beach, Lewes, Bethany Beach, Fenwick Island, and other areas of Sussex County. She has been a real estate professional in the area for over 25 years and has witnessed it become home to all that visit. It is interesting to note that Rehoboth means "room for one more." Our diverse community brings life to all who visit and instills a longing to become either a full-time or part-time resident. Once you get that sand in your shoes, be sure to contact Suzanne. She will help you make the Delaware Beaches home.

Suzanne is a top producer with Jack Lingo, REALTOR®. She also serves as chair of the advisory board of the Sussex County Cancer Support Community (CSC) and is a member of the state board of the CSC. She is involved with the Fund for Women and is a lay leader at Epworth United Methodist Church. As a 23-year breast cancer survivor, she has dedicated much of her time and effort to raising breast cancer awareness. She maintains not only that every Delawarean has the potential to get cancer but also that every Delawarean has the potential to cure cancer. Through her involvement in the Cancer Support Community, she has raised thousands of dollars as well as inspired many cancer survivors, their families, and their friends. She was awarded the Sussex County Association of REALTORS® Good Neighbor award in 2007 and 2014.

Susan G. Komen Outstanding Survivor Award - Suzanne Landon

A Journey of Foundations: Cancer Support Community - Delaware

If you dig deep into any of the most powerful breast cancer initiatives in and around Sussex County, most likely you'll find the rock-solid determination and conviction of Suzanne Landon at the foundation. The source of countless achievements in the breast cancer movement, Suzanne has remarkable insights for what it takes to launch quality programs, and an equally remarkable ability to lay the groundwork on which entire communities can unite to accomplish great things. She is a founding member of the Sussex County Cancer Support Community, Chairperson of the Community Advisory Board and member of the CSC state board of directors. Suzanne is known for her intimate understanding of the emotional support needed by cancer patients and their families, and her tireless leadership in helping assure they are met in all corners of the community. Diagnosed in 1996, her extensive volunteerism includes extraordinary fundraising and personal donations to empower the free services that allow the Cancer Support Community to eliminate barriers to care and provide hope, healing and integrity throughout the challenges of breast cancer.