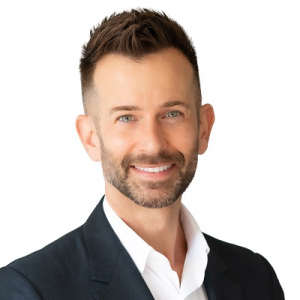 Rising Star Real Estate Agent - Five Star Professional (2023)
About Zane
Zane Jones is a REALTOR® based in Rehoboth Beach, DE. As a former luxury fashion executive, he has over 20 years of experience in client relationship management, business operations, and selling in the luxury market. Zane prioritizes people and relationships, always placing the needs of his clients first. His professional agility has enabled him to thrive in executive leadership roles for international luxury brands Valentino, Louis Vuitton, Lanvin, and Chloe.

Originally from Montgomery County, MD, Zane has many fond memories of annual family vacations in Rehoboth Beach. In 2007, while residing in Manhattan, he and his interior designer husband, Matthew, chose Rehoboth Beach as their weekend retreat. Cherishing the nostalgic charm of seaside life, they permanently relocated from the West Village in 2020 and turned their Rehoboth Beach weekend home into their full-time residence. In addition to his passion for real estate, Zane is an avid gardener, artist, and member of the Rehoboth Art League. He is also active outdoors, regularly running and biking the area's beaches and trails.

Zane excels at listening to his clients' needs, and he strives to assist buyers and sellers in achieving their goals. His philosophy is that in all decisions, patience is important, and urgency is necessary. Zane believes you can't rush the right thing, yet you shouldn't miss an opportunity.