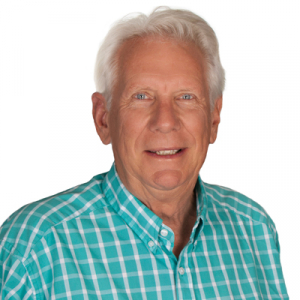 5-Star Agent Designation (2019)Jack Lingo, REALTOR® Top Sales Award (2008, 2012, 2013, 2018)Jack Lingo, REALTOR® Top Producer Award (2006, 2007, 2009, 2010, 2011, 2014, 2015, 2016, 2017, 2020, 2021)Jack Lingo, REALTOR® Top Lister Award (2019, 2022)
About Nick
Nick Carter is a broker associate and member of The Nick Carter Team, a top-producing team in Jack Lingo, REALTOR'S® Lewes office. In 2002, he was named Top Sales Agent in the Lewes office. From that time until the present, he and his team have won awards every year as either Top Sales Team or Top Producers.

Nick was born and raised in Lewes Beach, Delaware and is a descendant of four generations of family from Lewes Beach. His great-grandfather owned a home on the corner of 4th and Market in downtown Lewes. After graduating from Lewes High School in 1965, Nick went on to Columbian Preparatory School in Washington, DC and then to the United States Naval Academy. While at the Naval Academy, he was awarded a varsity as a member of the Navy sailing team. He was then commissioned as an ensign in the US Navy and moved to San Diego, California. He served aboard USS ORLECK (DD-886), a combatant naval destroyer, and deployed to Vietnam for two tours of duty in both 1971 and 1972. After leaving the Navy in 1975, he attended San Diego State University, where he completed MBA course work in finance. He then worked as a stockbroker from 1980 until 1990. In 1990, he entered the Southern California real estate market as a broker, where he worked until his return to Lewes, Delaware in 1997.

Nick is a founding member of the Lewes Yacht Club Foundation as well as the founder and past president of the Delaware chapter of the Naval Academy Alumni Association. Additionally, he is the founder and past chairman of the Delaware chapter of the Surfrider Foundation, a non-profit environmental organization dedicated to the protection of local beaches, bays, and oceans.

The Nick Carter Team's long-standing experience in real estate has been critical to ensuring smooth transactions for both buyers and sellers. With the experience to overcome obstacles and get things done, you can't go wrong with Nick and the team! Nick's motto is, "I WILL answer my phone!"