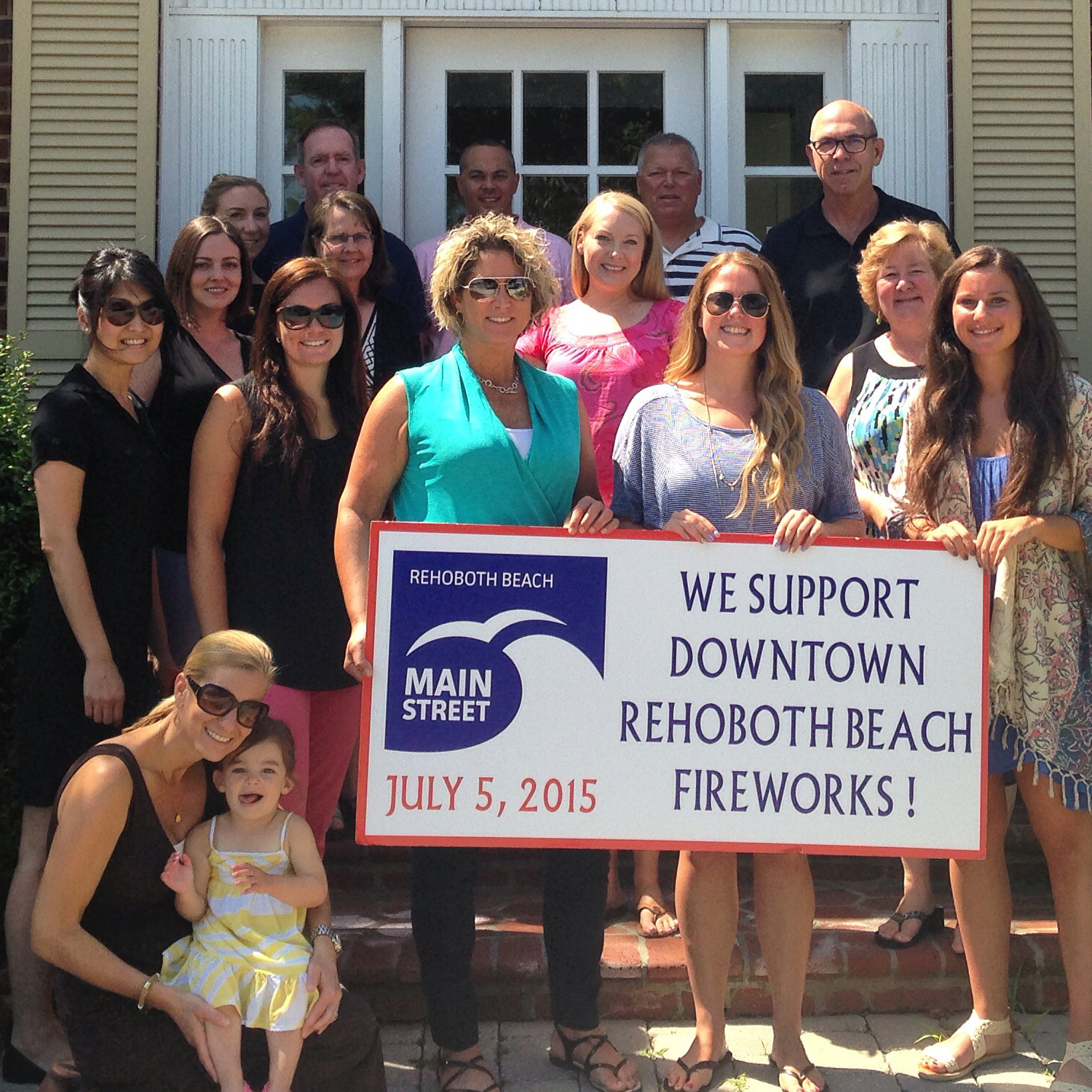 Fireworks will take place Sunday, July 5, presented by Main Street and Zambelli Internationale. A spectacular fireworks display will be launched from the beach and visible up and down the boardwalk and shoreline. Fireworks time is approximately 9:15 p.m. The Annual Main Street Fireworks Display is funded entirely through donations from Rehoboth Beach citizens and area businesses. To donate, log onto http://www.downtownrb.com/ #GiveWhereYouLive!
Pictured are:
Front row: Amanda Ryan, REALTOR and her daughter, Morgan Ryan.
Second row: Jessica Shomper, Administrative Assistant, Sarah Taylor, Rental Agent, Gina Butler Venables, Rental Agent, Kristina Lingo, Rental Agent, Kelsey Barry, REALTOR.
Third row: Rachel Ribeiro, Rental Agent, Luanne Lawrence, Executive Assistant, Cheryl Crowe, REALTOR, Camilla Conlon, REALTOR.

Forth row: Erin Stasi, Marketing Coordinator and REALTOR, Rick Monkman, REALTOR, Michael Rodriguez, REALTOR, Charlie Helmer, REALTOR and Randy Mason, REALTOR.