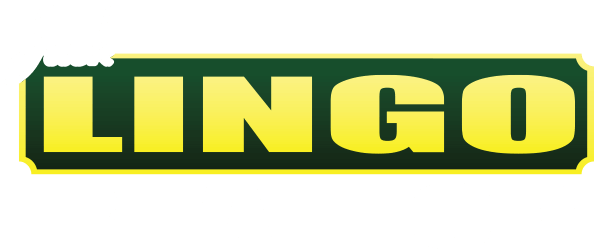 We are excited to announce Melinda Ingram as our June 2020 Featured Agent! We sat down with Melinda to hear all about her experiences at Jack Lingo, REALTOR®. Keep reading to learn more!
How long have you been with Jack Lingo, REALTOR®?
It will be six years in May of this year (2020).
How did you know that Jack Lingo, REALTOR® was the right fit for you?
My grandfather knew Colonel Jack Lingo many, many years ago. As a local builder here in Sussex County, he had his hand in building homes as well as a small portion of the original Jack Lingo building. I knew that Jack Lingo was the right place because it felt like home, and I enjoyed the small-town, family aspect of working for the Lingos.
How do you think Jack Lingo, REALTOR® differs from other real estate companies?
I appreciate that the broker of our office is not competing with agents for sales. He manages the office, is always available for advice, and works full time. The rest of the Lingo family is also deeply involved with the company, and we all can work together for our clients.
When did you know you wanted to work in the real estate industry?
When I graduated from college, I worked for my family's business. My grandfather was the one who asked me to reach for more in life. He said that real estate would be a good fit for me and that I could also help him with his properties. I was 26 at the time. My mother was also a REALTOR® when I was young, and I have fond memories of going to the office with her.
What has been your proudest moment at Jack Lingo, REALTOR® so far?
I worked with another real estate company for 10 years prior to Jack Lingo. I was nervous to start over with a different company, so I would say that I am proud that I was able to move over my business seamlessly. I continue to increase sales each year while working full time.
How long have you been in the real estate business?
I received my license in Fall 2005, so this is my 15th year of working full time in real estate.
Where did you go to college?
I attended Rutgers University in New Brunswick from 1996 to 2000. I wanted to see what was in the world beyond the people and places with which I grew up here in Sussex County. My mother suggested Rutgers because it is a huge school and centered around many different cultures. I had a good time attending college here, but I quickly learned to appreciate my home town. I came right back to the beach after graduating.
Reveal one of your hidden talents.
I do not have any fun or interesting talents. I can play the piano and the flute, I can read a book while walking, and, for a stupid human trick, I can fold my tongue in half.
Name something you couldn't live without.
I couldn't live without my glasses. Without them, I wouldn't be able to do too much. I do not have too much attachment to material things, so the basic necessities would be perfectly fine.
What is your favorite hobby?
I love visiting shops and boutiques. Wandering through stores for hours is relaxing and soothing to me.
When you were a kid, what did you want to be when you grew up?
From the earliest I can remember, I wanted to be a psychiatrist. I couldn't tell you why, though. I must have heard it somewhere and thought it was an admirable career choice.
If you could build anything, what would it be?
A safe place for kids to play and for lost animals to live peacefully without fear of harm.
If you could take a trip anywhere in the world, where would you go? Why would you go there?
I haven't traveled much in my life. I have only been out of the country a few times to Costa Rica, and I love it there so much. I studied Spanish from middle school through college; so, if I could visit Spain and see firsthand what I have studied in books, that would be awesome.
Who is your personal hero?
I cannot think of one person that inspires me over anyone else. I am amazed at the people who selflessly offer their time and talents to help others in need, especially in a time of crisis. These people are heroes to me.
What is your favorite quote?
I have a lot of favorites, but the ones to which I am drawn most have to do with believing that there is a clear path for me and to keep moving forward. "Everything happens for a reason. People change so that you can learn to let go. Things go wrong so that you appreciate them when they're right. Sometimes good things fall apart so better things can fall together." ~ Marilyn Monroe