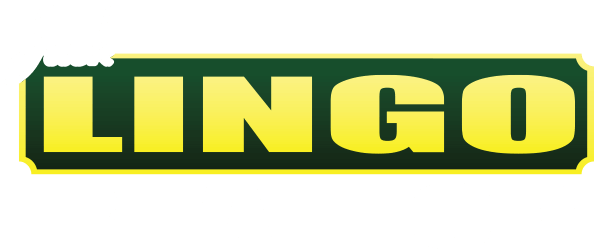 We are excited to announce Jeanmarie Clavier as our February 2021 Featured Agent! We sat down with Jeanmarie to hear all about her experiences at Jack Lingo, REALTOR®. Keep reading to learn more!
How long have you been with Jack Lingo, REALTOR®?
I have been with Jack Lingo, REALTOR® going on six years in June.
How did you know that Jack Lingo, REALTOR® was the right fit for you?
I knew Jack Lingo was the right fit for me after my original interview with our broker, Bill Lingo. He said, "You are going to make mistakes, but when you do, all I ask is that you're honest with me and we'll hold hands to get through the issue together." I felt like that statement told me all I needed to know about Bill's character and integrity. It's something I would tell my own children, and I knew at that instance that Jack Lingo, REALTOR® would be the perfect fit for me. Over the years, our broker's actions have only reinforced this first impression. I have never been disappointed in how difficult situations have been handled within the company from the top down. I am always proud to be a part of the "Lingo" family.
How do you think Jack Lingo, REALTOR® differs from other real estate companies?
I believe Jack Lingo, REALTOR® differs from other agencies in that it is a locally owned, family-run business always striving to give back to the community through its "Give Where You Live" program. Being residents themselves and having a long history in the beach area, they care in a way that some chain agencies may not.
When did you know you wanted to work in the real estate industry?
My mother owned her own real estate business with her broker's license in three states since we lived within a tri-state area. Seeing her success and love for the opportunity to help others find the home best suited to them inspired me to one day enter the business. As a teenager, I was her secretary once she started her own business. Fortunately for me, I was there to help her get started and to learn many lessons at a tender age. I couldn't have asked for a better teacher or role model.
What has been your proudest moment at Jack Lingo, REALTOR® so far?
My proudest moment at Jack Lingo, REALTOR® was probably my very first home sale, which was in Henlopen Acres for $1,850,000.00. I believe it proved to me that I could be successful in this line of work, and I realized it was also very fulfilling working with people and helping to make one of their dreams come true.
Where did you go to college?
I started my college education at WVU but finished my degree in Delaware. I taught elementary school in Caesar Rodney School District before choosing to stay home with my three children. I felt lucky to have the opportunity to be a stay-at-home mom and to be involved with playdates, planning classroom parties, participating in field trips, and other school events as well as the many sporting events my three sons were involved in throughout their lives. They were the most fun years of our lives!
Reveal one of your hidden talents.
I would say a hidden talent or at least an interest of mine is in helping to design home plans and assisting our clients with interior selections and decor as part of my husband's custom home-building business.
Name something you could not live without.
I could not live without my family and friends. I believe that while growing up, my parents were the biggest blessing in my life and continue to be throughout my adult life. I'm very close with all three of my siblings and couldn't imagine a life without having them to share, grieve, and celebrate with throughout the past, present, and future. My nieces and nephews are an added bonus in the fun and, of course, my own children and mother and father-in-law are a huge part of making my life a happy life.
What is your favorite hobby?
My favorite hobby is playing tennis. I used to play at least twice a week but now am happy to get one day of 90-minute drills in with my solid group of six tennis ladies once per week.
When you were a kid, what did you want to be when you grew up?
When I was a child I wanted to grow up to be a veterinarian. I wished for a baby elephant, a baby monkey, a dolphin, and a puppy—what little girl doesn't! My dad always told me I could have six dogs once I grew up and had my own home. He also always advised me to have pups instead of kids (lol!).
If you could build anything, what would it be?
If I could build anything, it would be a very accurate time machine that would allow me to travel to the exact place of choice at the precise date of choice. It would have to be 100% accurate in returning as well.
If you could take a trip anywhere in the world, where would you go? Why would you go there?
If I could take a trip to anywhere in the world, I suppose I would choose Italy to see where my paternal grandfather left to start a new life here in America. I would like to experience family traditions with local Italians as opposed to simply experiencing tourist attractions.
Who is your personal hero?
My mom is my personal hero. It sounds cliche, but she set the bar so high in personal integrity, faith, and compassion, and she was also a very successful businesswoman who pursued her career while maintaining a family who always felt her unconditional love and was always given her time and attention.
What is your favorite quote?
My two favorite quotes—it's a toss-up!
"Tell me and I forget. Teach me and I remember. Involve me and I learn." -Benjamin Franklin
"In the end, it's not the years in your life that count. It's the life in your years." -Abraham Lincoln
CLICK HERE to learn more about Jeanmarie!
Contact Jeanmarie at 302-242-7533 (cell) or jeanmarie@jacklingo.com!