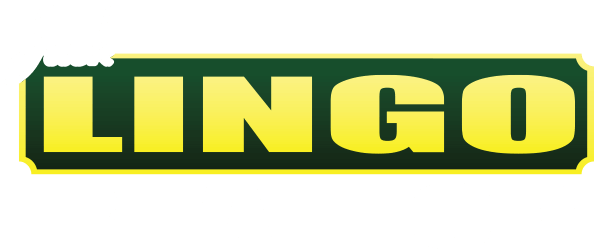 We are excited to announce Chelsea Bristow as our October 2023 Featured Agent! We sat down with Chelsea to hear all about her experiences at Jack Lingo, REALTOR®. Keep reading to learn more!
Q: How long have you been with Jack Lingo, REALTOR®?
I have been an agent with Jack Lingo, REALTOR® for three and a half years.
Q. How did you know that Jack Lingo, REALTOR® was the right fit for you?
When I started my career, I knew I wanted to work in the community for a local company. This was the perfect place! It has a family atmosphere and I get to work with the most genuine people each and every day. As an agent, I feel supported and respected by everyone who works here. I also love that Jack Lingo, REALTOR® is so active in our local communities! I am always astounded by how much the company does and how much they give back. They are truly invested in helping this region thrive.
Q. How do you think Jack Lingo, REALTOR® differs from other real estate companies?
I believe the high-level knowledge that is taught among agents here is invaluable. There are generations of knowledge to tap into! The support, coaching, and opportunity they give staff is not found anywhere else.
Q: When did you know you wanted to work in the real estate industry?
I knew I wanted to work with people and, with my experience as a buyer in the retail industry, I was able to transfer those skills of negotiation and knowledge of timing & positioning in that market to the Real Estate market. On top of that, I was given the opportunity to work with the Carrie Lingo Team and who could pass that up?!
Q. What has been your proudest moment at Jack Lingo, REALTOR® so far?
I am honestly proud of my work here every day. I have the amazing opportunity of helping people live out their dreams of living at the beach and giving their family somewhere to create memories. Seeing something people work for their whole lives coming to fruition really makes my job truly amazing.
Q. How long have you been in the real estate business?
I have been in this business for over 3 years and a half years.
Q. Where did you go to college?
I played lacrosse at Towson University in Maryland but eventually transferred and graduated from the University of Delaware. Go Blue Hens!
Q. Reveal one of your hidden talents.
Cooking! I got that from my mom.
Q. What is your favorite part about living at the beach?
I love being able to jump on the beach for a quick 30 minutes, or drive on on a random sunny day. My daughter loves the beach and watching her grow up playing in the waves has been truly a beautiful experience.
Q. Name something you could not live without.
Coaching! I absolutely love coaching lacrosse. I am honored to be a volunteer coach at Cape Henlopen High School women's team.
Q. What is your favorite hobby?
Driving on the beach and fishing with my husband and family! Watching my husband fish while soaking up the sun is my absolute favorite thing to do.
Q. When you were a kid, what did you want to be when you grew up?
I was very obsessed with Michelle Kwan and wanted to be a professional ice skater. Please note, I am not very good at ice skating to this day.
Q. If you could build anything, what would it be?
A beachfront cottage.
Q. If you could take a trip anywhere in the world, where would you go? Why would you go there?
Explore more parts of Italy. My DiSabatino family roots are on the east coast of Italy, so I would love to go back and explore more of my heritage.
Q. Who is your personal hero?
My father, Ron Allen. My Dad was a high school football/basketball/lacrosse coach for over 32 years. I was able to be in the front row to watch him change the life of so many. I was also able to be one of those he coached. He taught me so many invaluable life lessons that I carry on to this day. It has been really amazing later in life to see him get awarded for all of the impact he has had on the community. He was recently inducted into the Delaware African American Hall of Fame.
Q: What is your favorite quote?
"Dreams are lovely. But they are just dreams. Fleeting, ephemeral, pretty. But dreams do not come true just because you dream them. It's hard work that makes things happen. It's hard work that creates change." -Shonda Rhimes
CLICK HERE to learn more about Chelsea, and contact her today at 302-382-6090 (cell) or chelsea@jacklingo.com!