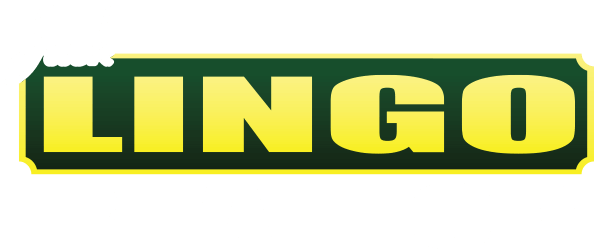 5/27/2020
Our rental department recognizes that the past few months have been a challenging and uncertain time for all of us. Many of our guests have expressed concern regarding how the current state of emergency will affect their summer reservations. Our team has been working tirelessly to accommodate all our valued clients in the fairest manner possible. With the short-term rental ban and out-of-state quarantine being lifted June 1, we are thrilled that our summer guests will be able to join us in Coastal Delaware without interference.
We continue to welcome all comments, questions, and concerns regarding COVID-19's effect on summer rental reservations. Additionally, our department is happy to provide information about other local resources which may be helpful to our guests. Please feel free to contact us anytime. For Rehoboth Beach: (302) 227-3883 or rentals@jacklingo.com; Lewes: (302) 645-2207 or lewesrentals@jacklingo.com; Millsboro: (302) 934-3970 or millsboro@jacklingo.com. We look forward to seeing you at the beach!
4/7/2020
Dear Homeowners,

We hope that you, your family, and your friends are staying healthy and safe. We wanted to reach out with an update from the governor.
Governor John Carney has issued a tenth modification to the current state of emergency, banning short-term rentals through May 15 (or until the public health threat is eliminated). Although our office is not open to the public, we are still working. We are available to you and your tenants to coordinate rescheduling and accommodate any affected rental reservations already in place.
Our website, www.jacklingo.com, is updated on a regular basis with government announcements and local resources. We are proud to provide you with strong customer service as we navigate these uncharted waters. Please don't hesitate to reach out to us!
For the complete text of Governor Carney's tenth state-of-emergency modification, click HERE.
Sincerely,
The Jack Lingo, REALTOR® Rental Team
3/30/2020
On March 29, Governor John Carney issued a seventh modification to the current state of emergency. The orders in this modification affect both real estate sales and rental operations. Relevant components of this modification include (in a paraphrased form):
1) All individuals entering Delaware from another state must immediately self-quarantine for 14 days or for the duration of their presence in Delaware — whichever is shorter. This does not apply to healthcare workers or to those entering the state to provide assistance to an essential business.
2) All individuals who have arrived in Delaware within the last 14 days must immediately self-quarantine for the remainder of the 14-day period. The self-quarantine does not apply to individuals returning to their state of residence.
3) The 14-day self-quarantine requirement does not apply to those transporting or traveling to care for a family member, friend, or pet in Delaware.
For the full text of Governor Carney's March 29 modification, please visit https://governor.delaware.gov/health-soe/seventh-state-of-emergency/.
In view of this and previous modifications, our rental department is working hard to accommodate guests who had reservations between now and May 15. All our agents are working from home, coordinating with both clients and owners to shift affected reservations to dates within the next year. The majority of our property owners have been very gracious and responsive to the needs of our guests. Please note that we are still happily taking reservations for Summer 2020.
Should you have additional questions regarding our department's response to the current situation, please contact rentals@jacklingo.com (Rehoboth Beach) or lewesrentals@jacklingo.com (Lewes).

3/18/2020
Dear Rental Clients,
Jack Lingo, REALTOR® understands that you may have concerns about the COVID-19 virus's effect on your upcoming reservation.
COVID-19 is certainly beyond our control, and there is much uncertainty as to the impact this will have in our area.
Did you purchase travel insurance? If so, please contact CSA/Generali Global Assistance at 866-999-4018 with any specific questions.
As always, please refer to travel guidelines by following CDC and World Health Organization.
We are closely monitoring this situation and will update you when more information becomes available.
Thank you,
Jack Lingo, REALTOR®