Array
(
    [0] => stdClass Object
        (
            [rentalPropertyRentByID] => 99536876
            [date1] => 2022-08-06 00:00:00
            [date2] => 2022-08-13 00:00:00
            [rent] => 841.00
            [pricetype] => daily
        )

    [1] => stdClass Object
        (
            [rentalPropertyRentByID] => 99224444
            [date1] => 2022-08-06 00:00:00
            [date2] => 2022-08-13 00:00:00
            [rent] => 5890.00
            [pricetype] => weekly
        )

    [2] => stdClass Object
        (
            [rentalPropertyRentByID] => 99536877
            [date1] => 2022-08-13 00:00:00
            [date2] => 2022-08-20 00:00:00
            [rent] => 841.00
            [pricetype] => daily
        )

    [3] => stdClass Object
        (
            [rentalPropertyRentByID] => 99224445
            [date1] => 2022-08-13 00:00:00
            [date2] => 2022-08-20 00:00:00
            [rent] => 5890.00
            [pricetype] => weekly
        )

    [4] => stdClass Object
        (
            [rentalPropertyRentByID] => 99536878
            [date1] => 2022-08-20 00:00:00
            [date2] => 2022-08-27 00:00:00
            [rent] => 841.00
            [pricetype] => daily
        )

    [5] => stdClass Object
        (
            [rentalPropertyRentByID] => 99224446
            [date1] => 2022-08-20 00:00:00
            [date2] => 2022-08-27 00:00:00
            [rent] => 5890.00
            [pricetype] => weekly
        )

    [6] => stdClass Object
        (
            [rentalPropertyRentByID] => 99536879
            [date1] => 2022-08-27 00:00:00
            [date2] => 2022-09-03 00:00:00
            [rent] => 641.00
            [pricetype] => daily
        )

    [7] => stdClass Object
        (
            [rentalPropertyRentByID] => 99224447
            [date1] => 2022-08-27 00:00:00
            [date2] => 2022-09-03 00:00:00
            [rent] => 4490.00
            [pricetype] => weekly
        )

    [8] => stdClass Object
        (
            [rentalPropertyRentByID] => 99536880
            [date1] => 2022-09-03 00:00:00
            [date2] => 2022-09-10 00:00:00
            [rent] => 641.00
            [pricetype] => daily
        )

    [9] => stdClass Object
        (
            [rentalPropertyRentByID] => 99224448
            [date1] => 2022-09-03 00:00:00
            [date2] => 2022-09-10 00:00:00
            [rent] => 4490.00
            [pricetype] => weekly
        )

    [10] => stdClass Object
        (
            [rentalPropertyRentByID] => 99536881
            [date1] => 2022-09-10 00:00:00
            [date2] => 2022-09-17 00:00:00
            [rent] => 641.00
            [pricetype] => daily
        )

    [11] => stdClass Object
        (
            [rentalPropertyRentByID] => 99224449
            [date1] => 2022-09-10 00:00:00
            [date2] => 2022-09-17 00:00:00
            [rent] => 4490.00
            [pricetype] => weekly
        )

    [12] => stdClass Object
        (
            [rentalPropertyRentByID] => 103851412
            [date1] => 2022-09-17 00:00:00
            [date2] => 2023-01-01 00:00:00
            [rent] => 500.00
            [pricetype] => daily
        )

    [13] => stdClass Object
        (
            [rentalPropertyRentByID] => 99536882
            [date1] => 2022-09-17 00:00:00
            [date2] => 2023-01-01 00:00:00
            [rent] => 2680.00
            [pricetype] => weekly
        )

    [14] => stdClass Object
        (
            [rentalPropertyRentByID] => 103718467
            [date1] => 2023-01-01 00:00:00
            [date2] => 2023-04-22 00:00:00
            [rent] => 480.00
            [pricetype] => daily
        )

    [15] => stdClass Object
        (
            [rentalPropertyRentByID] => 103718468
            [date1] => 2023-01-01 00:00:00
            [date2] => 2023-04-22 00:00:00
            [rent] => 2680.00
            [pricetype] => weekly
        )

    [16] => stdClass Object
        (
            [rentalPropertyRentByID] => 103718469
            [date1] => 2023-04-22 00:00:00
            [date2] => 2023-04-29 00:00:00
            [rent] => 480.00
            [pricetype] => daily
        )

    [17] => stdClass Object
        (
            [rentalPropertyRentByID] => 103718470
            [date1] => 2023-04-22 00:00:00
            [date2] => 2023-04-29 00:00:00
            [rent] => 2680.00
            [pricetype] => weekly
        )

    [18] => stdClass Object
        (
            [rentalPropertyRentByID] => 103718471
            [date1] => 2023-04-29 00:00:00
            [date2] => 2023-05-06 00:00:00
            [rent] => 480.00
            [pricetype] => daily
        )

    [19] => stdClass Object
        (
            [rentalPropertyRentByID] => 103718472
            [date1] => 2023-04-29 00:00:00
            [date2] => 2023-05-06 00:00:00
            [rent] => 2680.00
            [pricetype] => weekly
        )

    [20] => stdClass Object
        (
            [rentalPropertyRentByID] => 103718473
            [date1] => 2023-05-06 00:00:00
            [date2] => 2023-05-13 00:00:00
            [rent] => 458.00
            [pricetype] => daily
        )

    [21] => stdClass Object
        (
            [rentalPropertyRentByID] => 103718474
            [date1] => 2023-05-06 00:00:00
            [date2] => 2023-05-13 00:00:00
            [rent] => 3210.00
            [pricetype] => weekly
        )

    [22] => stdClass Object
        (
            [rentalPropertyRentByID] => 103718475
            [date1] => 2023-05-13 00:00:00
            [date2] => 2023-05-20 00:00:00
            [rent] => 535.00
            [pricetype] => daily
        )

    [23] => stdClass Object
        (
            [rentalPropertyRentByID] => 103718476
            [date1] => 2023-05-13 00:00:00
            [date2] => 2023-05-20 00:00:00
            [rent] => 3750.00
            [pricetype] => weekly
        )

    [24] => stdClass Object
        (
            [rentalPropertyRentByID] => 103718477
            [date1] => 2023-05-20 00:00:00
            [date2] => 2023-05-27 00:00:00
            [rent] => 641.00
            [pricetype] => daily
        )

    [25] => stdClass Object
        (
            [rentalPropertyRentByID] => 103718478
            [date1] => 2023-05-20 00:00:00
            [date2] => 2023-05-27 00:00:00
            [rent] => 4490.00
            [pricetype] => weekly
        )

    [26] => stdClass Object
        (
            [rentalPropertyRentByID] => 103718479
            [date1] => 2023-05-27 00:00:00
            [date2] => 2023-06-03 00:00:00
            [rent] => 641.00
            [pricetype] => daily
        )

    [27] => stdClass Object
        (
            [rentalPropertyRentByID] => 103718480
            [date1] => 2023-05-27 00:00:00
            [date2] => 2023-06-03 00:00:00
            [rent] => 4490.00
            [pricetype] => weekly
        )

    [28] => stdClass Object
        (
            [rentalPropertyRentByID] => 103718481
            [date1] => 2023-06-03 00:00:00
            [date2] => 2023-06-10 00:00:00
            [rent] => 641.00
            [pricetype] => daily
        )

    [29] => stdClass Object
        (
            [rentalPropertyRentByID] => 103718482
            [date1] => 2023-06-03 00:00:00
            [date2] => 2023-06-10 00:00:00
            [rent] => 4490.00
            [pricetype] => weekly
        )

    [30] => stdClass Object
        (
            [rentalPropertyRentByID] => 103718483
            [date1] => 2023-06-10 00:00:00
            [date2] => 2023-06-17 00:00:00
            [rent] => 641.00
            [pricetype] => daily
        )

    [31] => stdClass Object
        (
            [rentalPropertyRentByID] => 103718484
            [date1] => 2023-06-10 00:00:00
            [date2] => 2023-06-17 00:00:00
            [rent] => 4490.00
            [pricetype] => weekly
        )

    [32] => stdClass Object
        (
            [rentalPropertyRentByID] => 103718485
            [date1] => 2023-06-17 00:00:00
            [date2] => 2023-06-24 00:00:00
            [rent] => 841.00
            [pricetype] => daily
        )

    [33] => stdClass Object
        (
            [rentalPropertyRentByID] => 103718486
            [date1] => 2023-06-17 00:00:00
            [date2] => 2023-06-24 00:00:00
            [rent] => 5250.00
            [pricetype] => weekly
        )

    [34] => stdClass Object
        (
            [rentalPropertyRentByID] => 103718487
            [date1] => 2023-06-24 00:00:00
            [date2] => 2023-07-01 00:00:00
            [rent] => 841.00
            [pricetype] => daily
        )

    [35] => stdClass Object
        (
            [rentalPropertyRentByID] => 103718488
            [date1] => 2023-06-24 00:00:00
            [date2] => 2023-07-01 00:00:00
            [rent] => 5890.00
            [pricetype] => weekly
        )

    [36] => stdClass Object
        (
            [rentalPropertyRentByID] => 103718489
            [date1] => 2023-07-01 00:00:00
            [date2] => 2023-07-08 00:00:00
            [rent] => 841.00
            [pricetype] => daily
        )

    [37] => stdClass Object
        (
            [rentalPropertyRentByID] => 103718490
            [date1] => 2023-07-01 00:00:00
            [date2] => 2023-07-08 00:00:00
            [rent] => 5890.00
            [pricetype] => weekly
        )

    [38] => stdClass Object
        (
            [rentalPropertyRentByID] => 103718491
            [date1] => 2023-07-08 00:00:00
            [date2] => 2023-07-15 00:00:00
            [rent] => 841.00
            [pricetype] => daily
        )

    [39] => stdClass Object
        (
            [rentalPropertyRentByID] => 103718492
            [date1] => 2023-07-08 00:00:00
            [date2] => 2023-07-15 00:00:00
            [rent] => 5890.00
            [pricetype] => weekly
        )

    [40] => stdClass Object
        (
            [rentalPropertyRentByID] => 103718493
            [date1] => 2023-07-15 00:00:00
            [date2] => 2023-07-22 00:00:00
            [rent] => 841.00
            [pricetype] => daily
        )

    [41] => stdClass Object
        (
            [rentalPropertyRentByID] => 103718494
            [date1] => 2023-07-15 00:00:00
            [date2] => 2023-07-22 00:00:00
            [rent] => 5890.00
            [pricetype] => weekly
        )

    [42] => stdClass Object
        (
            [rentalPropertyRentByID] => 103718495
            [date1] => 2023-07-22 00:00:00
            [date2] => 2023-07-29 00:00:00
            [rent] => 841.00
            [pricetype] => daily
        )

    [43] => stdClass Object
        (
            [rentalPropertyRentByID] => 103718496
            [date1] => 2023-07-22 00:00:00
            [date2] => 2023-07-29 00:00:00
            [rent] => 5890.00
            [pricetype] => weekly
        )

    [44] => stdClass Object
        (
            [rentalPropertyRentByID] => 103718497
            [date1] => 2023-07-29 00:00:00
            [date2] => 2023-08-05 00:00:00
            [rent] => 841.00
            [pricetype] => daily
        )

    [45] => stdClass Object
        (
            [rentalPropertyRentByID] => 103718498
            [date1] => 2023-07-29 00:00:00
            [date2] => 2023-08-05 00:00:00
            [rent] => 5890.00
            [pricetype] => weekly
        )

    [46] => stdClass Object
        (
            [rentalPropertyRentByID] => 103718499
            [date1] => 2023-08-05 00:00:00
            [date2] => 2023-08-12 00:00:00
            [rent] => 841.00
            [pricetype] => daily
        )

    [47] => stdClass Object
        (
            [rentalPropertyRentByID] => 103718500
            [date1] => 2023-08-05 00:00:00
            [date2] => 2023-08-12 00:00:00
            [rent] => 5890.00
            [pricetype] => weekly
        )

    [48] => stdClass Object
        (
            [rentalPropertyRentByID] => 103718501
            [date1] => 2023-08-12 00:00:00
            [date2] => 2023-08-19 00:00:00
            [rent] => 841.00
            [pricetype] => daily
        )

    [49] => stdClass Object
        (
            [rentalPropertyRentByID] => 103718502
            [date1] => 2023-08-12 00:00:00
            [date2] => 2023-08-19 00:00:00
            [rent] => 5890.00
            [pricetype] => weekly
        )

    [50] => stdClass Object
        (
            [rentalPropertyRentByID] => 103718503
            [date1] => 2023-08-19 00:00:00
            [date2] => 2023-08-26 00:00:00
            [rent] => 841.00
            [pricetype] => daily
        )

    [51] => stdClass Object
        (
            [rentalPropertyRentByID] => 103718504
            [date1] => 2023-08-19 00:00:00
            [date2] => 2023-08-26 00:00:00
            [rent] => 5890.00
            [pricetype] => weekly
        )

    [52] => stdClass Object
        (
            [rentalPropertyRentByID] => 103718505
            [date1] => 2023-08-26 00:00:00
            [date2] => 2023-09-02 00:00:00
            [rent] => 641.00
            [pricetype] => daily
        )

    [53] => stdClass Object
        (
            [rentalPropertyRentByID] => 103718506
            [date1] => 2023-08-26 00:00:00
            [date2] => 2023-09-02 00:00:00
            [rent] => 4490.00
            [pricetype] => weekly
        )

    [54] => stdClass Object
        (
            [rentalPropertyRentByID] => 103718507
            [date1] => 2023-09-02 00:00:00
            [date2] => 2023-09-09 00:00:00
            [rent] => 641.00
            [pricetype] => daily
        )

    [55] => stdClass Object
        (
            [rentalPropertyRentByID] => 103718508
            [date1] => 2023-09-02 00:00:00
            [date2] => 2023-09-09 00:00:00
            [rent] => 4490.00
            [pricetype] => weekly
        )

    [56] => stdClass Object
        (
            [rentalPropertyRentByID] => 103718509
            [date1] => 2023-09-09 00:00:00
            [date2] => 2023-09-16 00:00:00
            [rent] => 641.00
            [pricetype] => daily
        )

    [57] => stdClass Object
        (
            [rentalPropertyRentByID] => 103718510
            [date1] => 2023-09-09 00:00:00
            [date2] => 2023-09-16 00:00:00
            [rent] => 4490.00
            [pricetype] => weekly
        )

    [58] => stdClass Object
        (
            [rentalPropertyRentByID] => 103851413
            [date1] => 2023-09-16 00:00:00
            [date2] => 2023-12-31 00:00:00
            [rent] => 500.00
            [pricetype] => daily
        )

    [59] => stdClass Object
        (
            [rentalPropertyRentByID] => 103718512
            [date1] => 2023-09-16 00:00:00
            [date2] => 2023-12-31 00:00:00
            [rent] => 2680.00
            [pricetype] => weekly
        )

)

9 NEW ORLEANS STREET
JUST STEPS TO THE BEACH!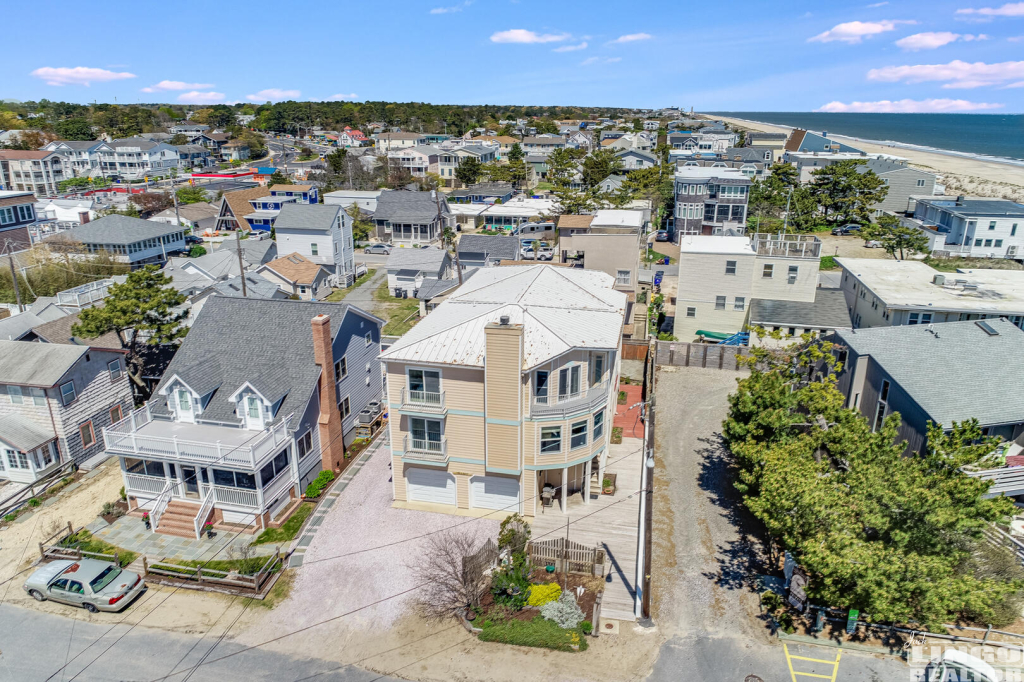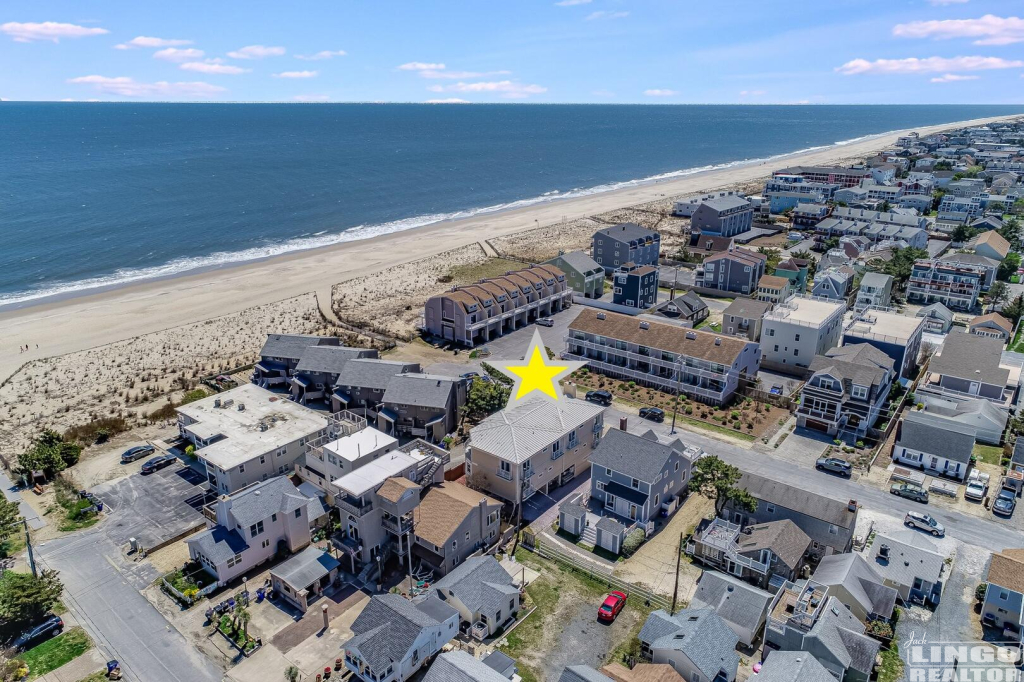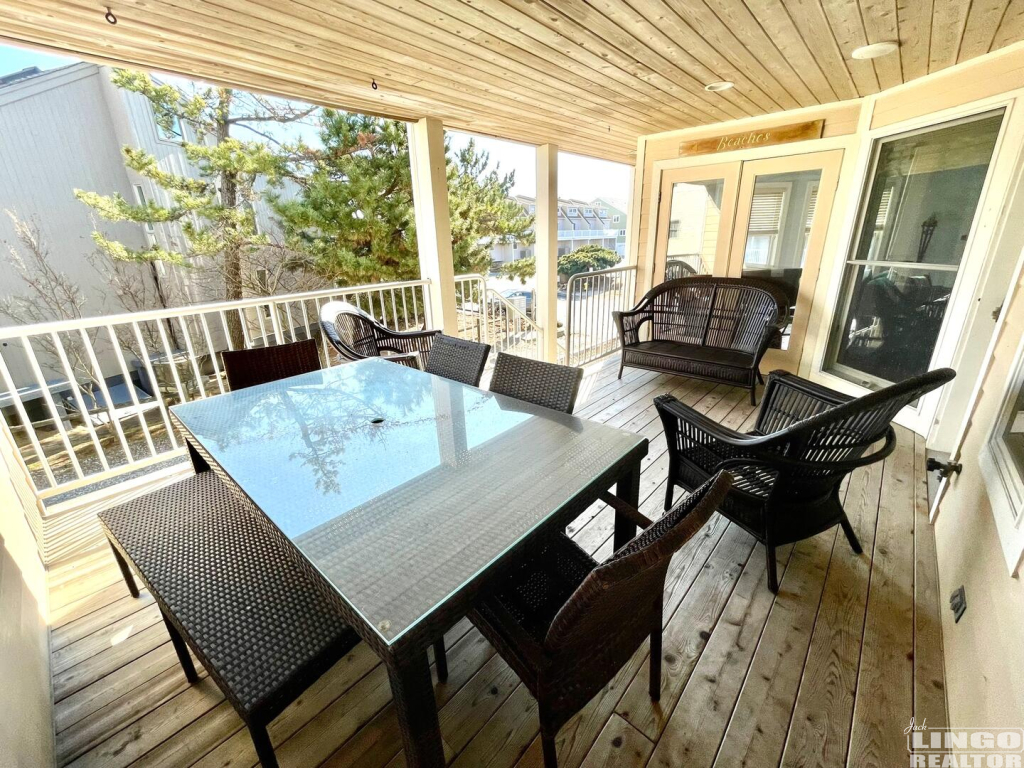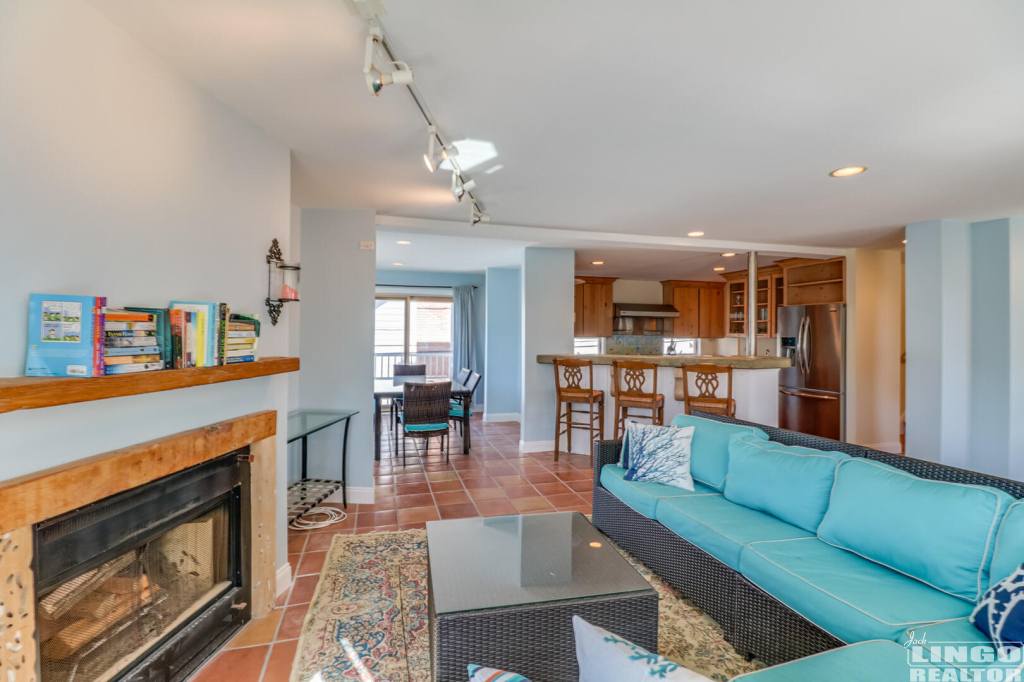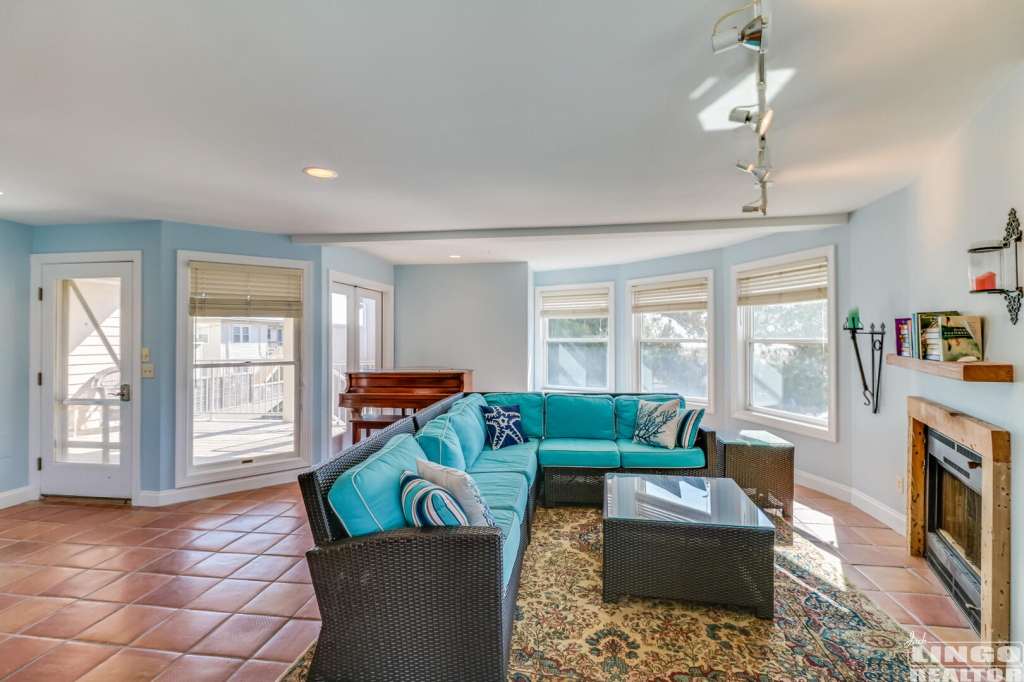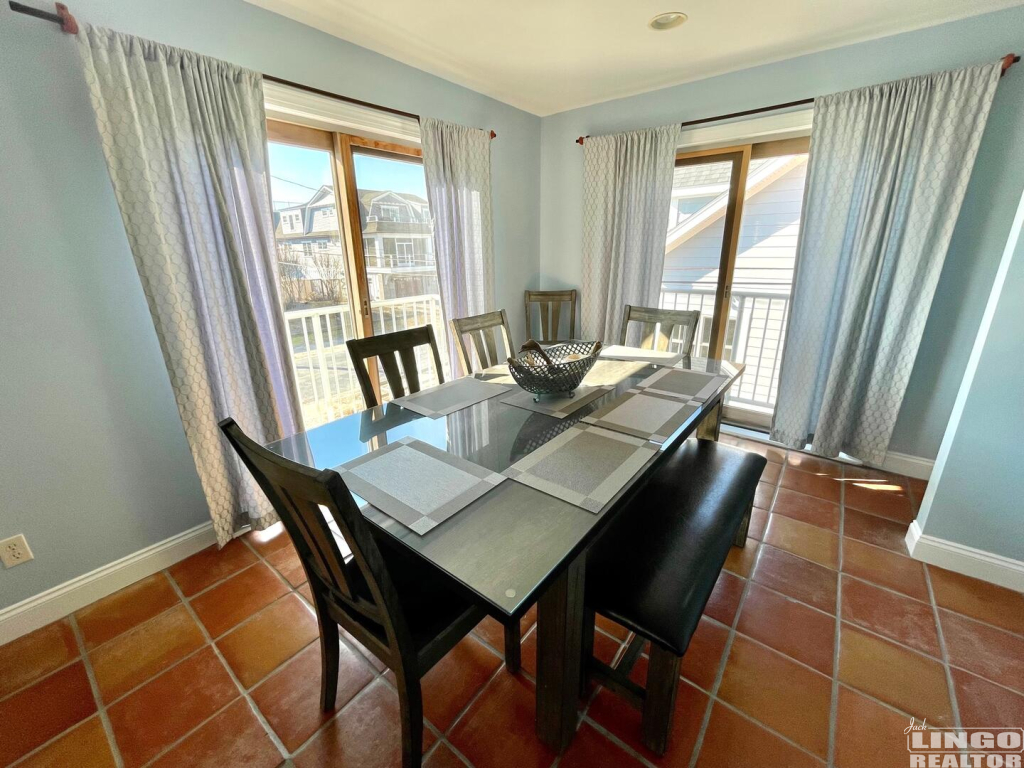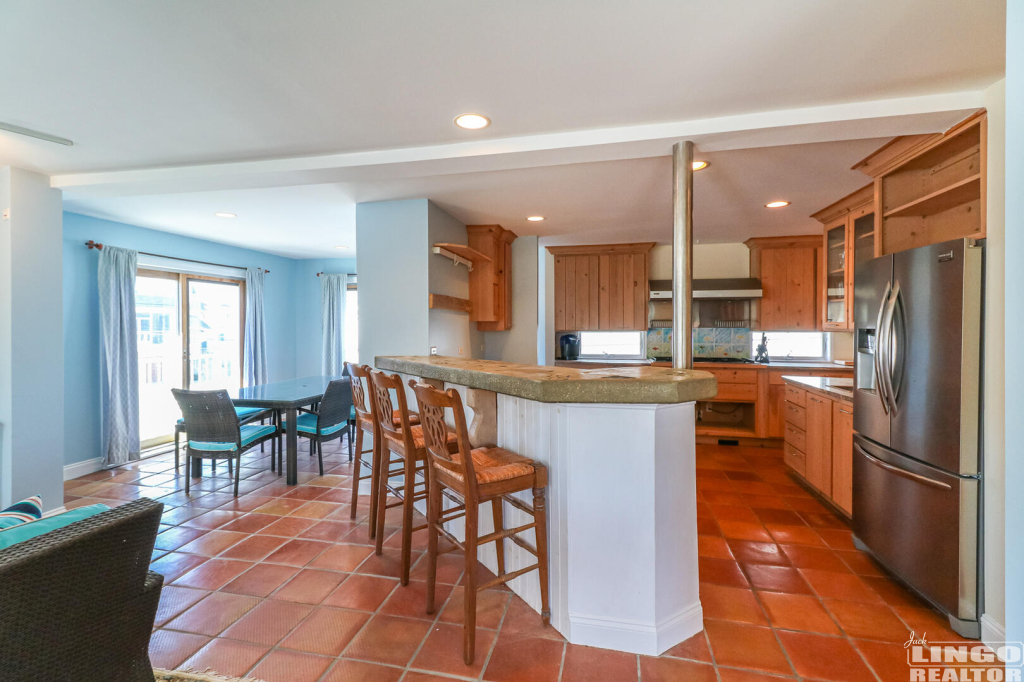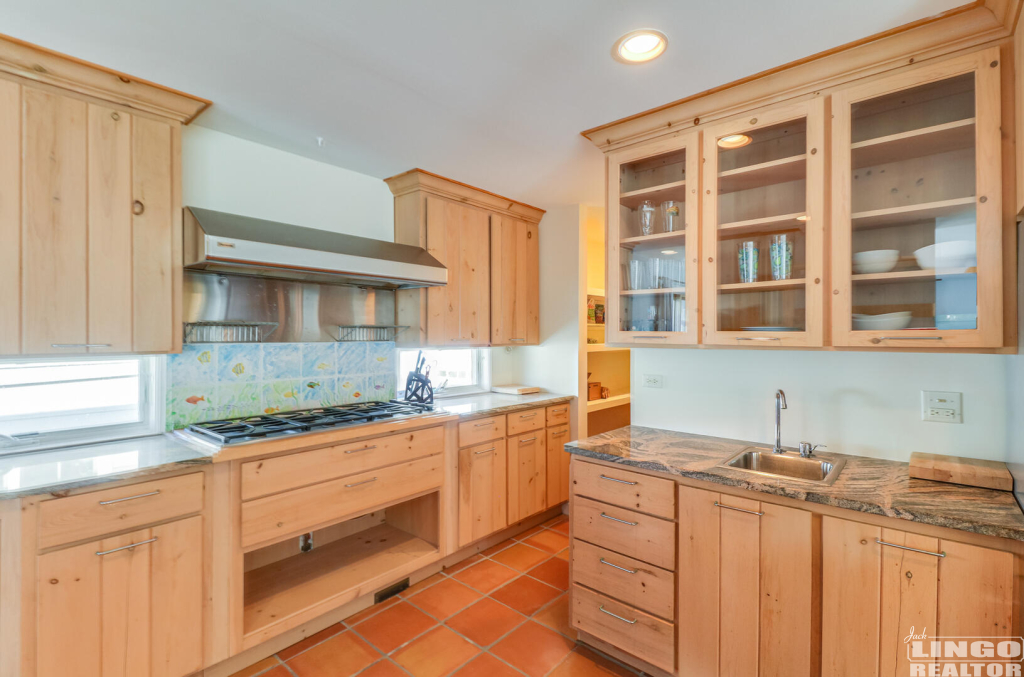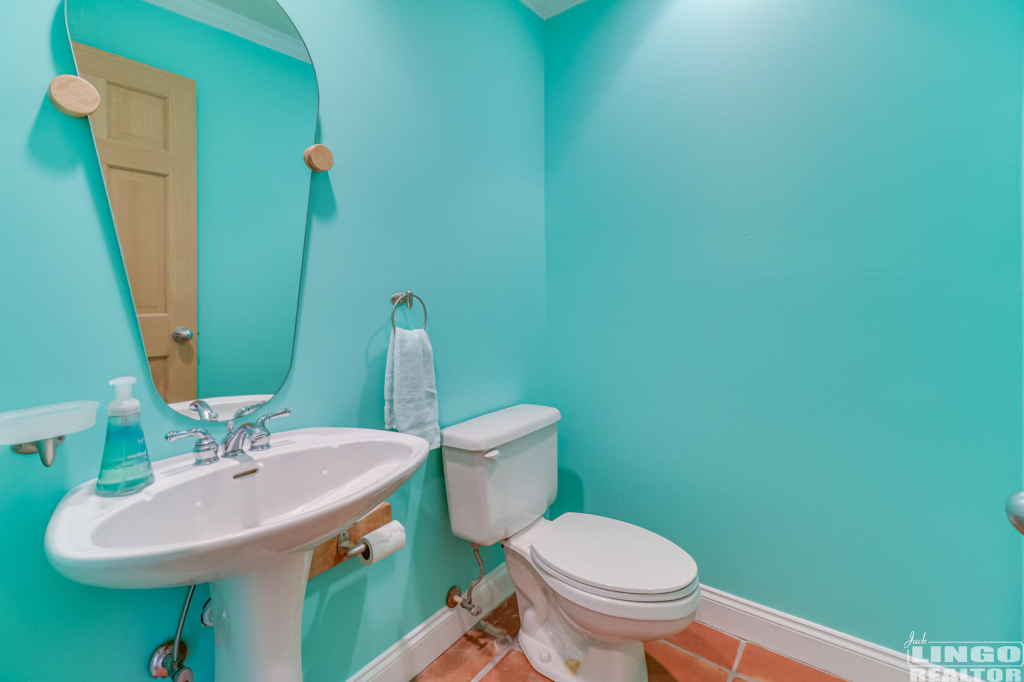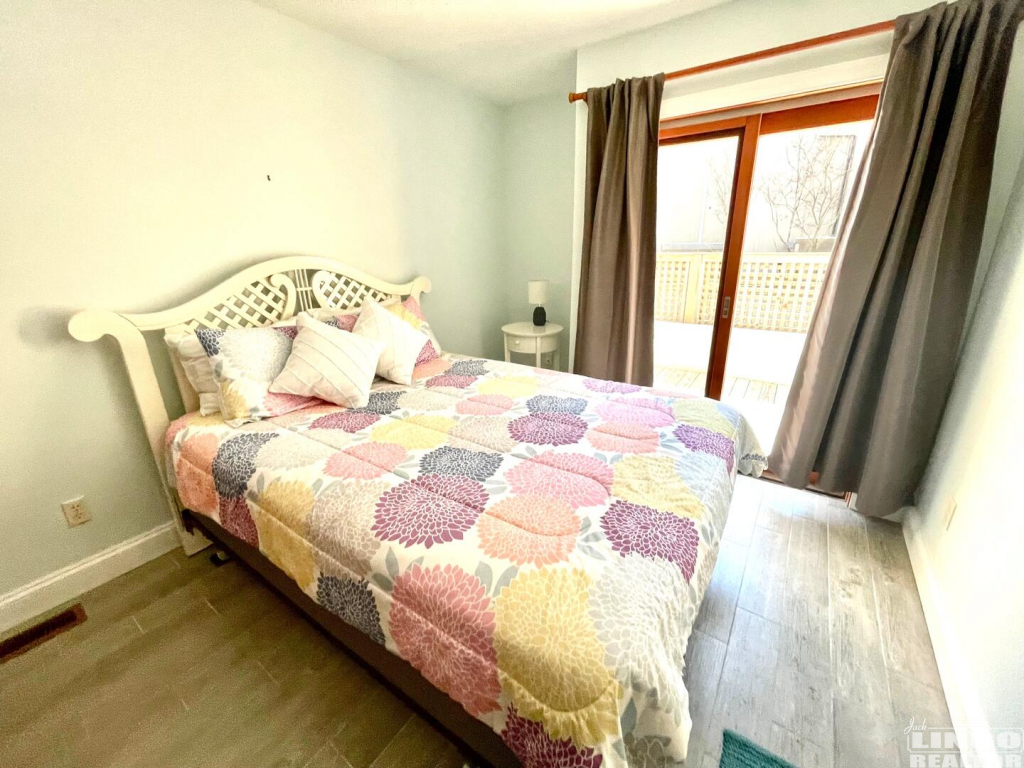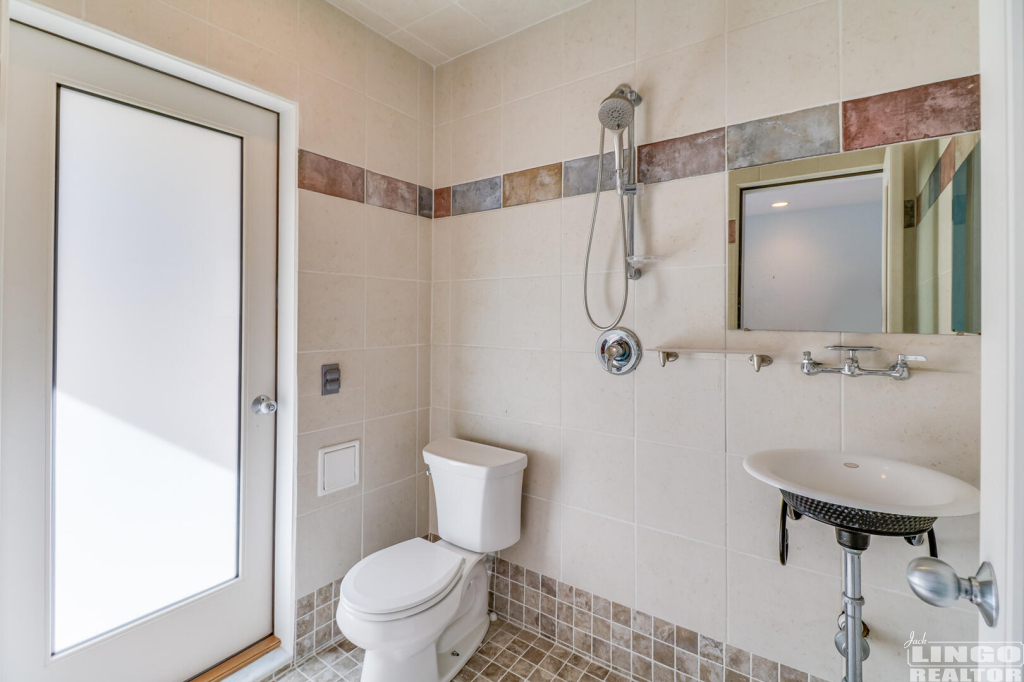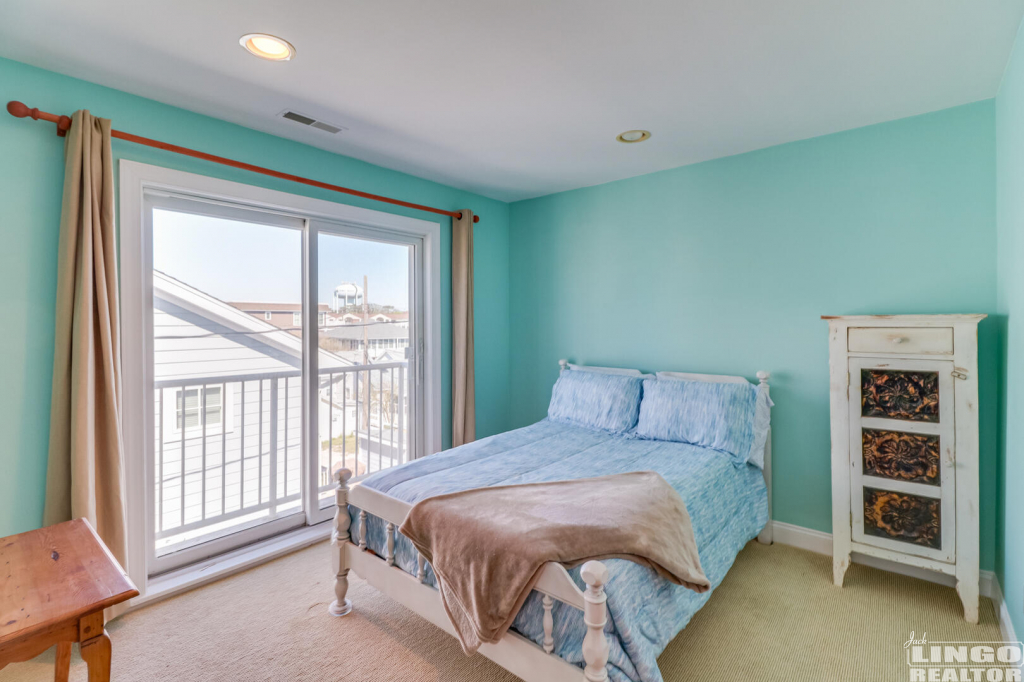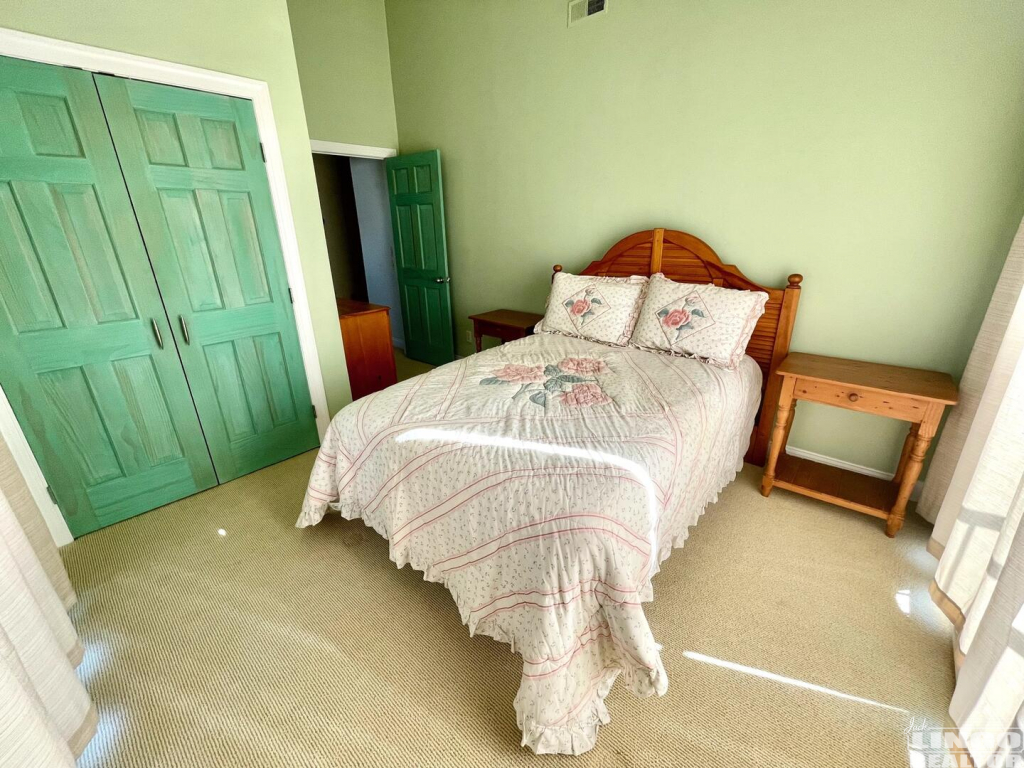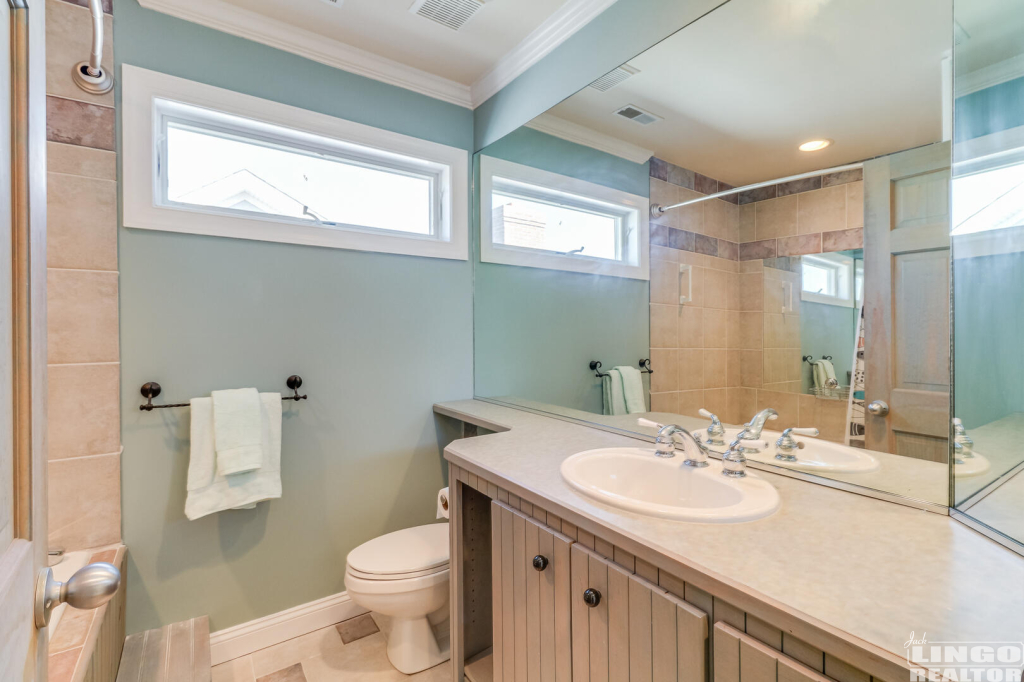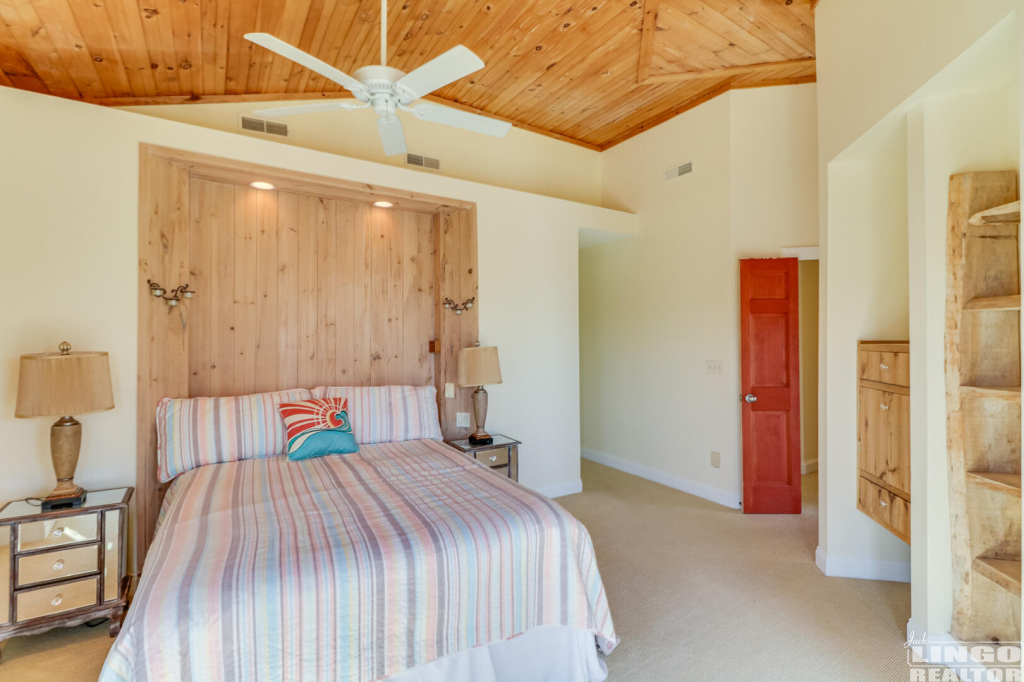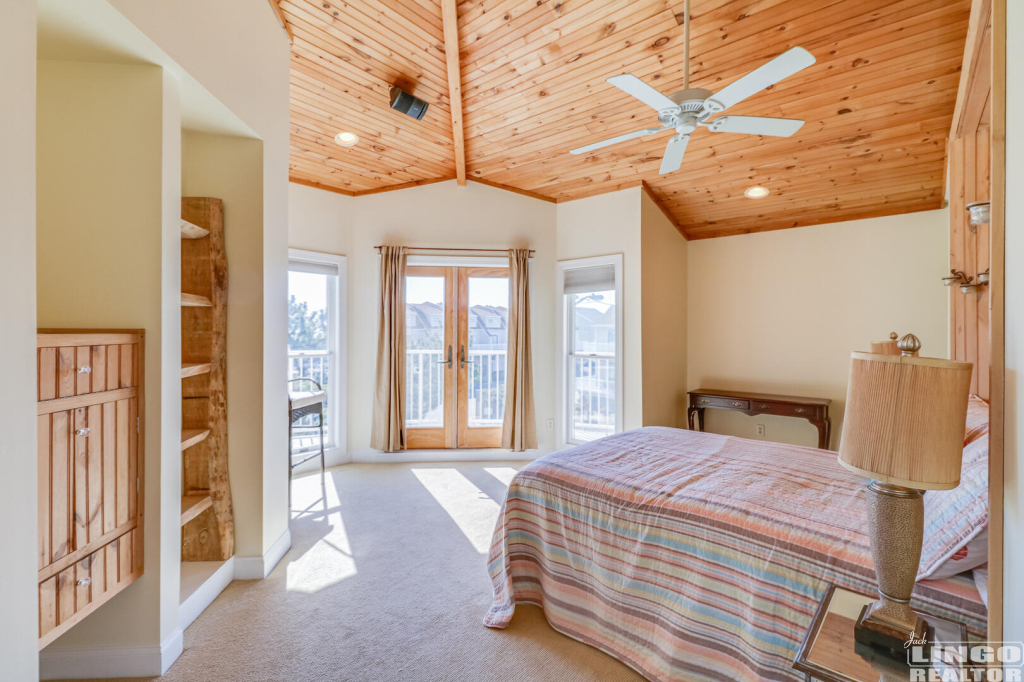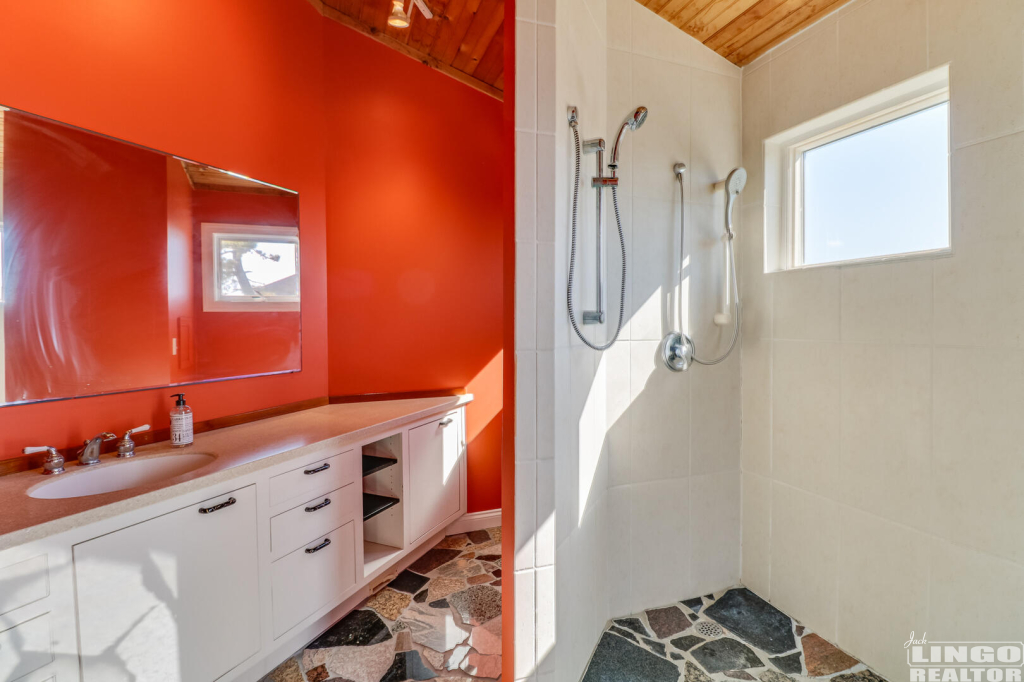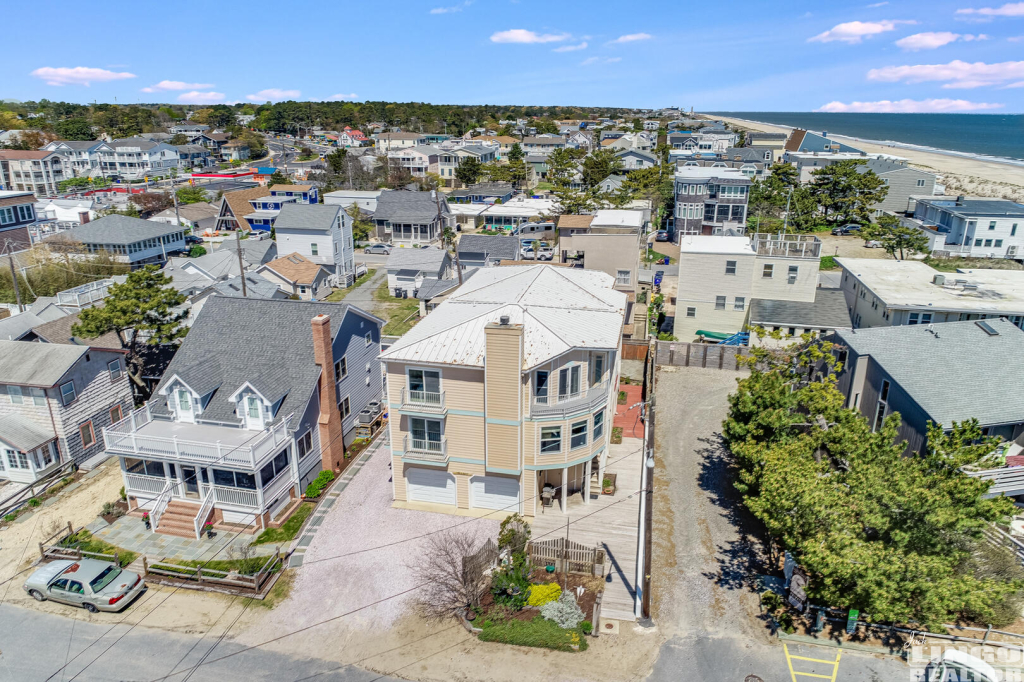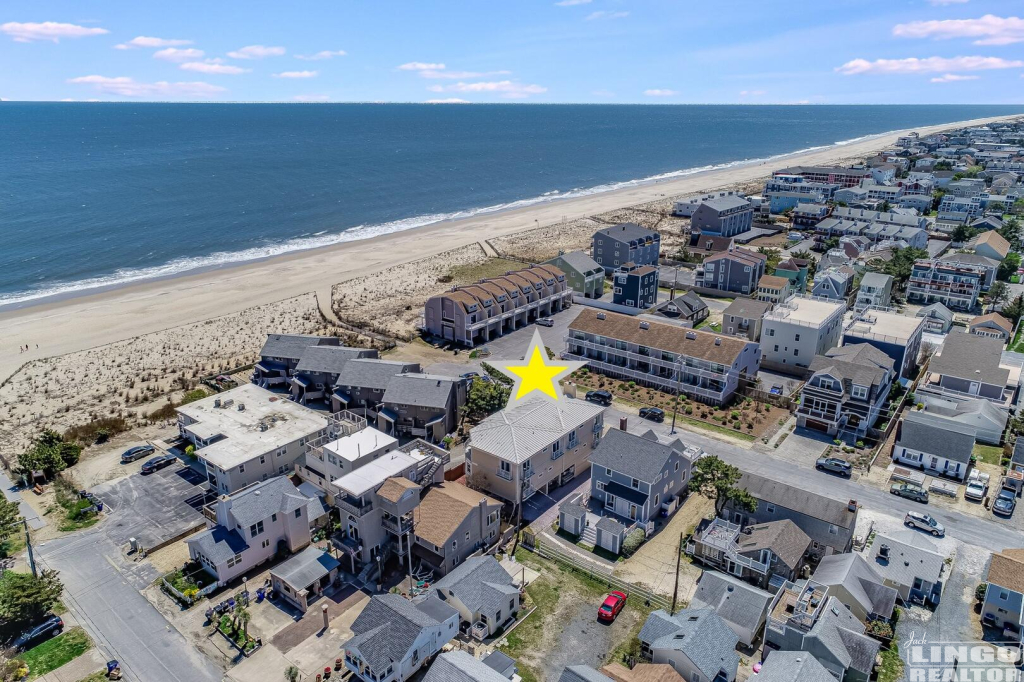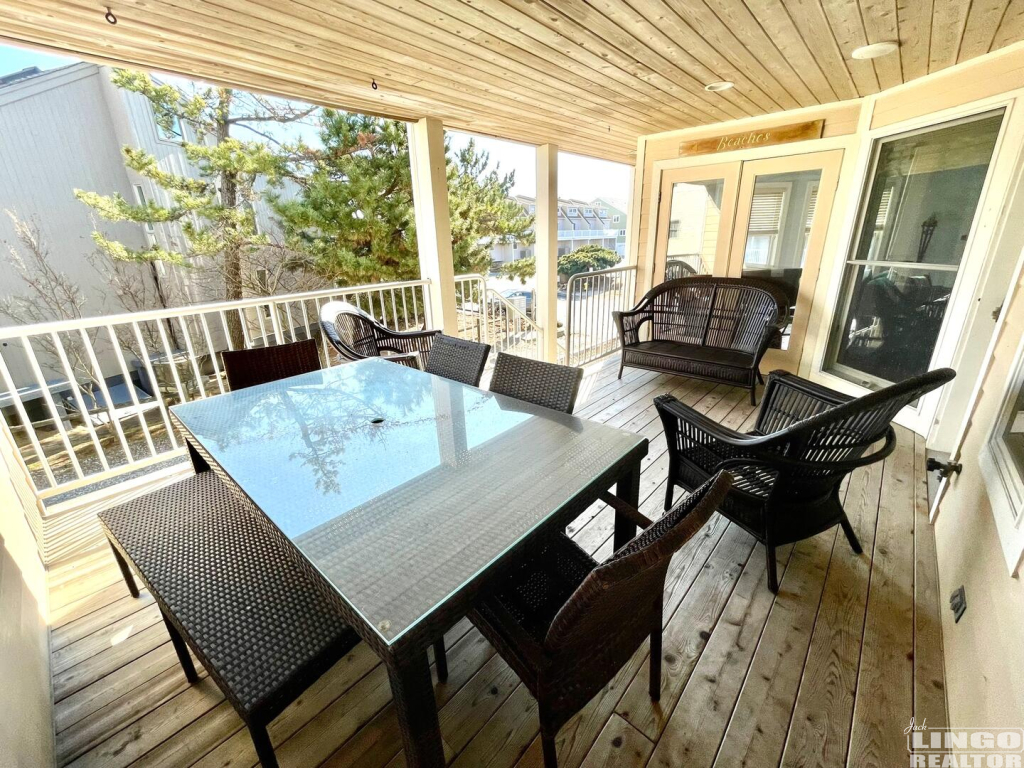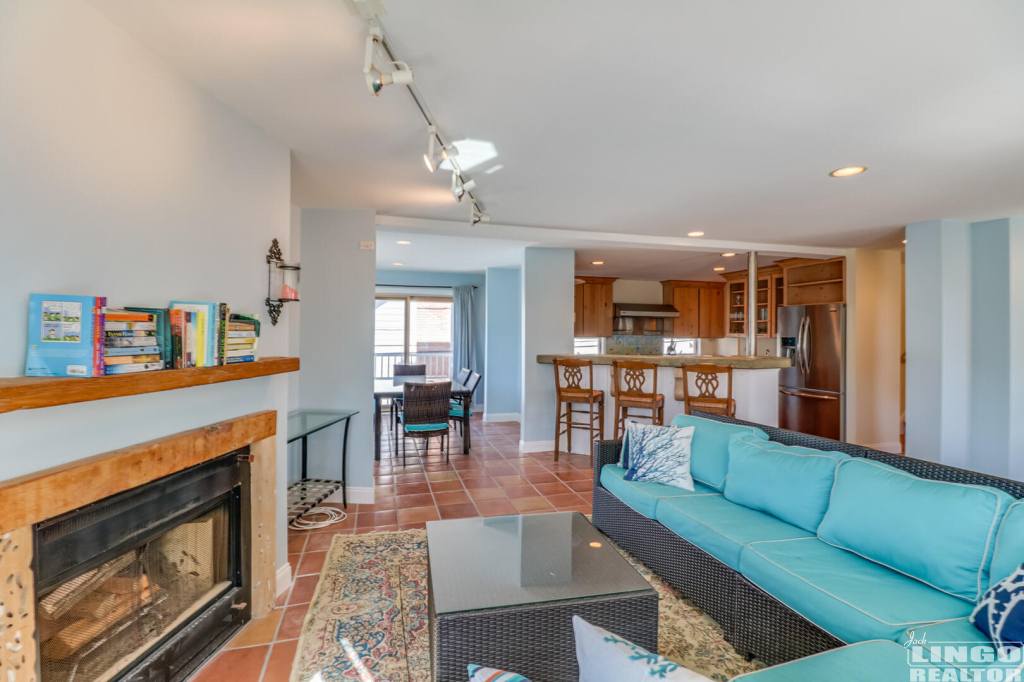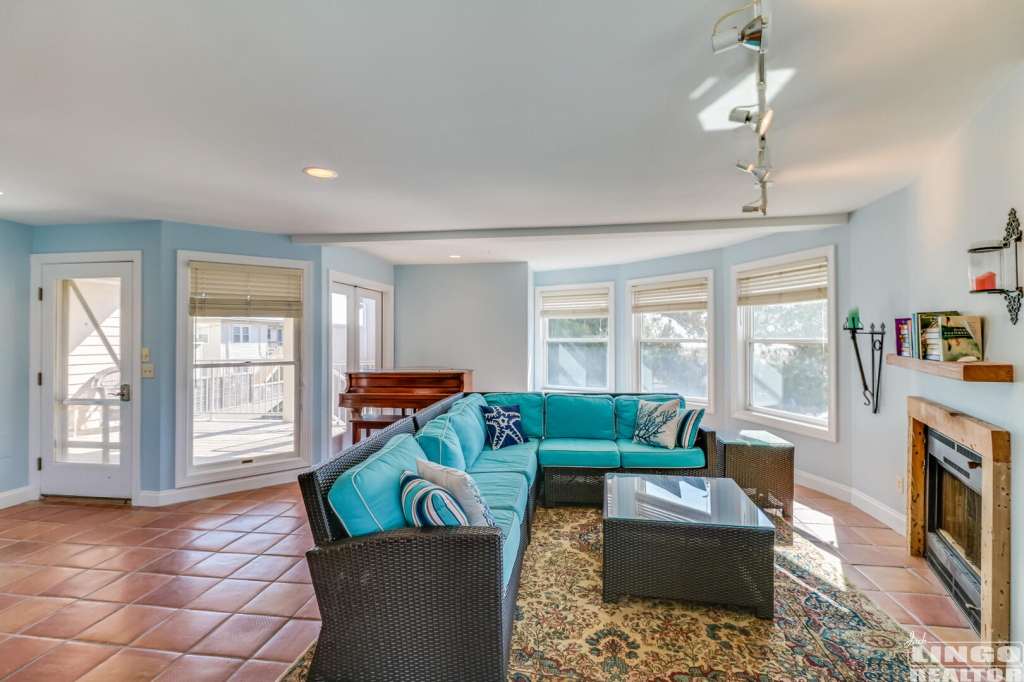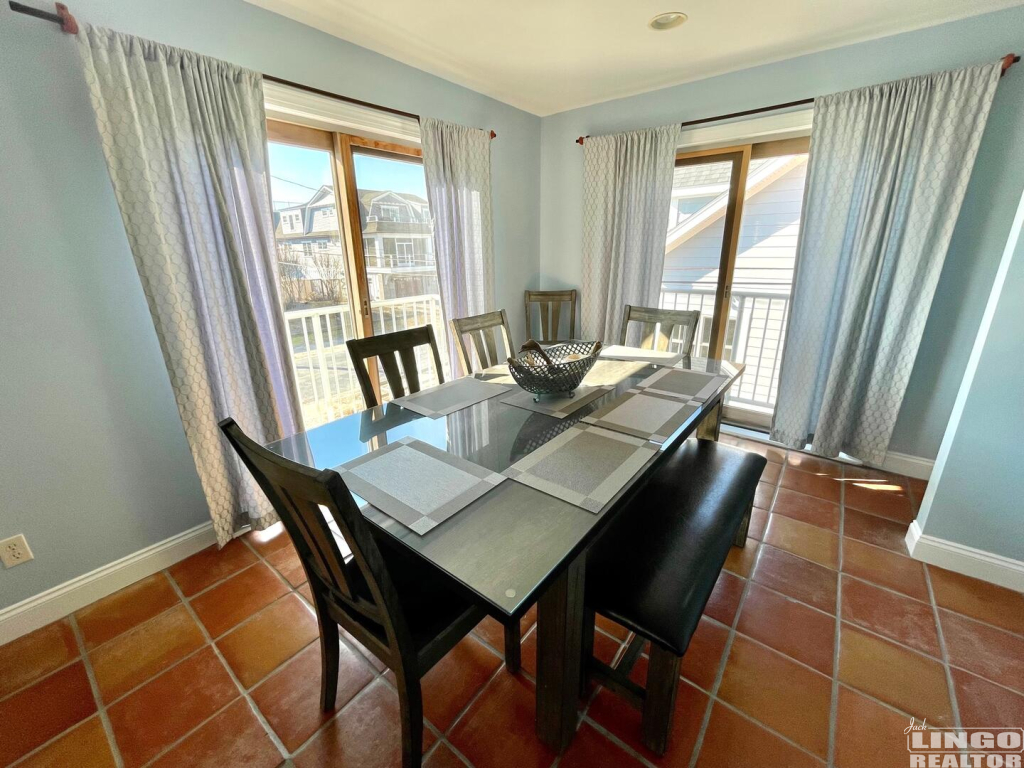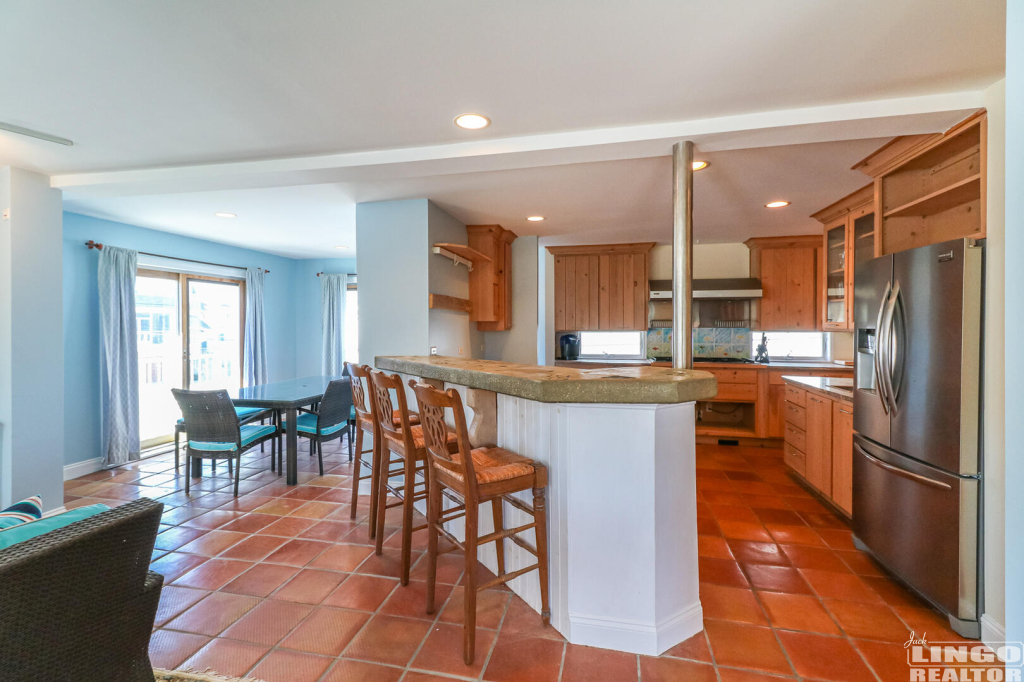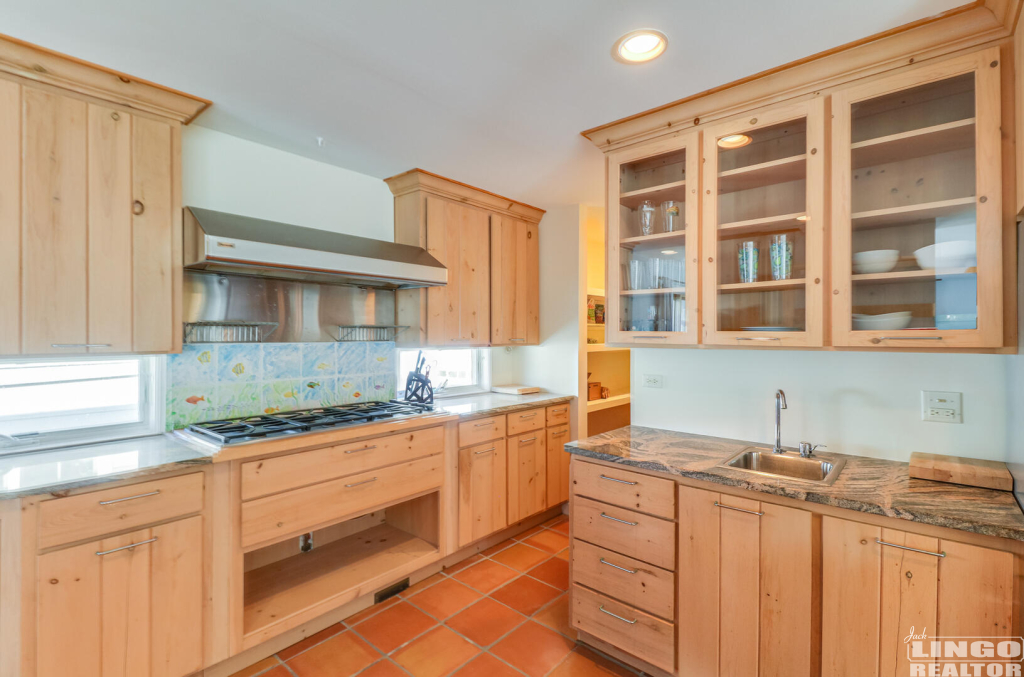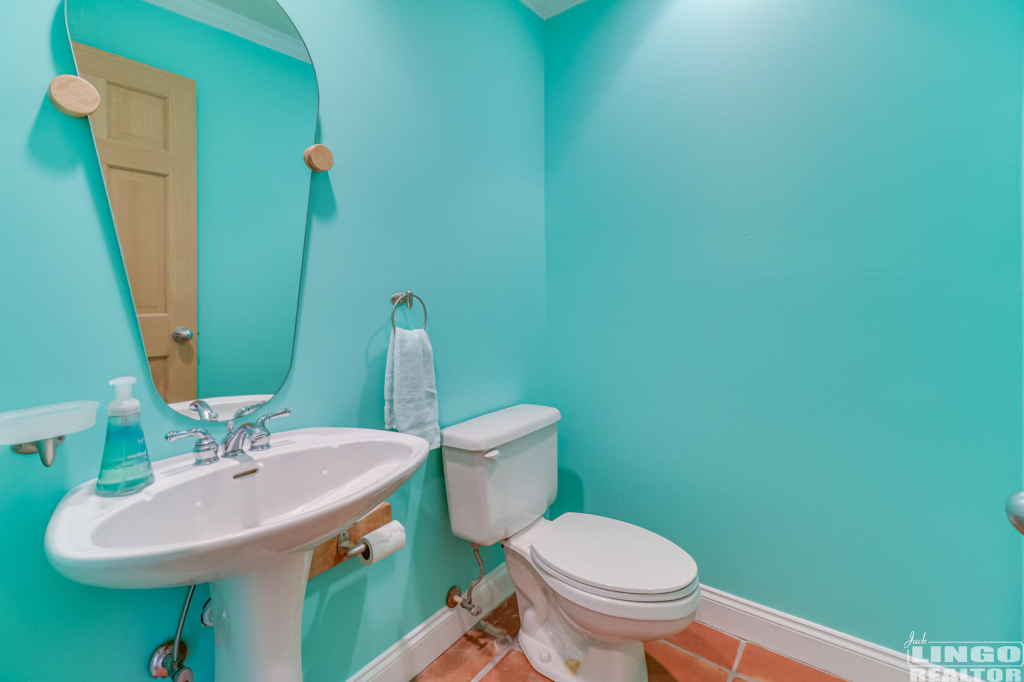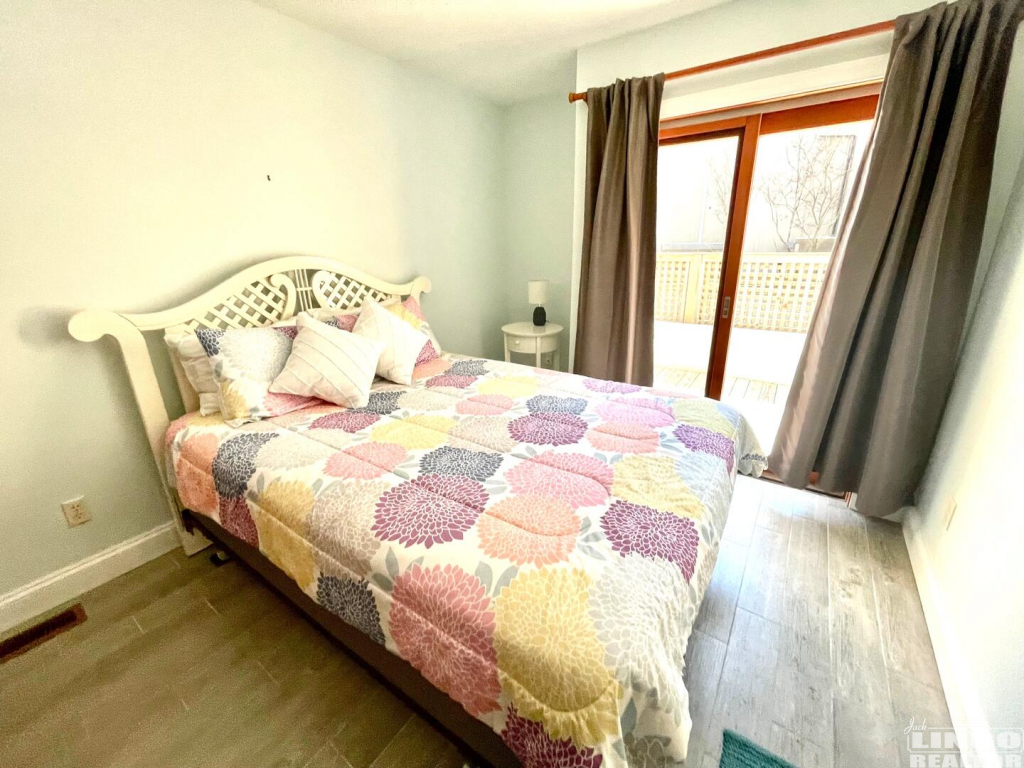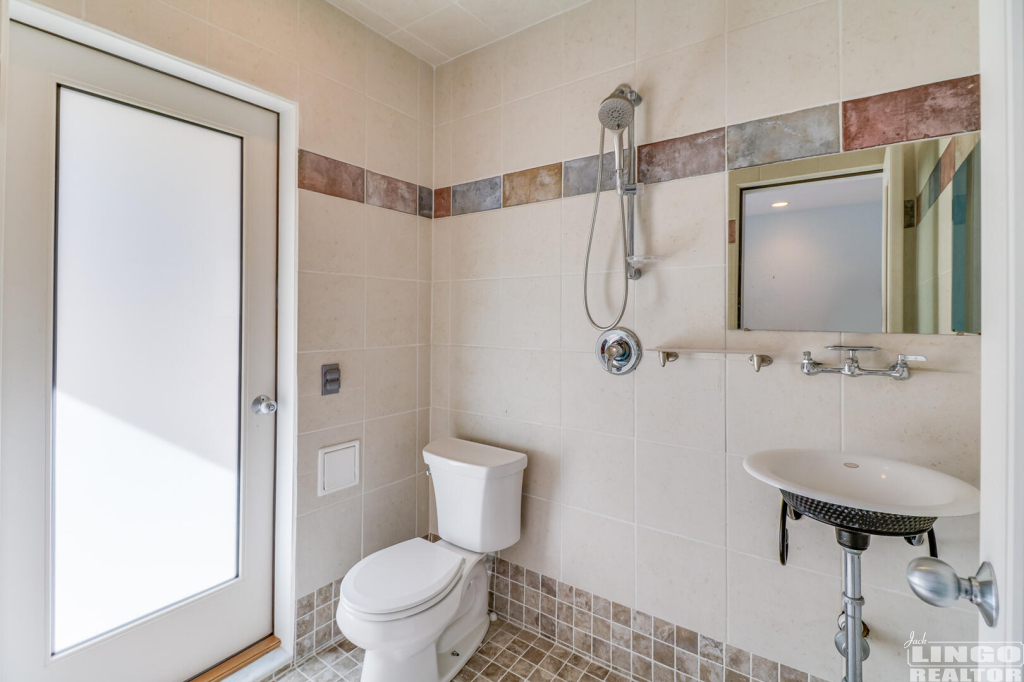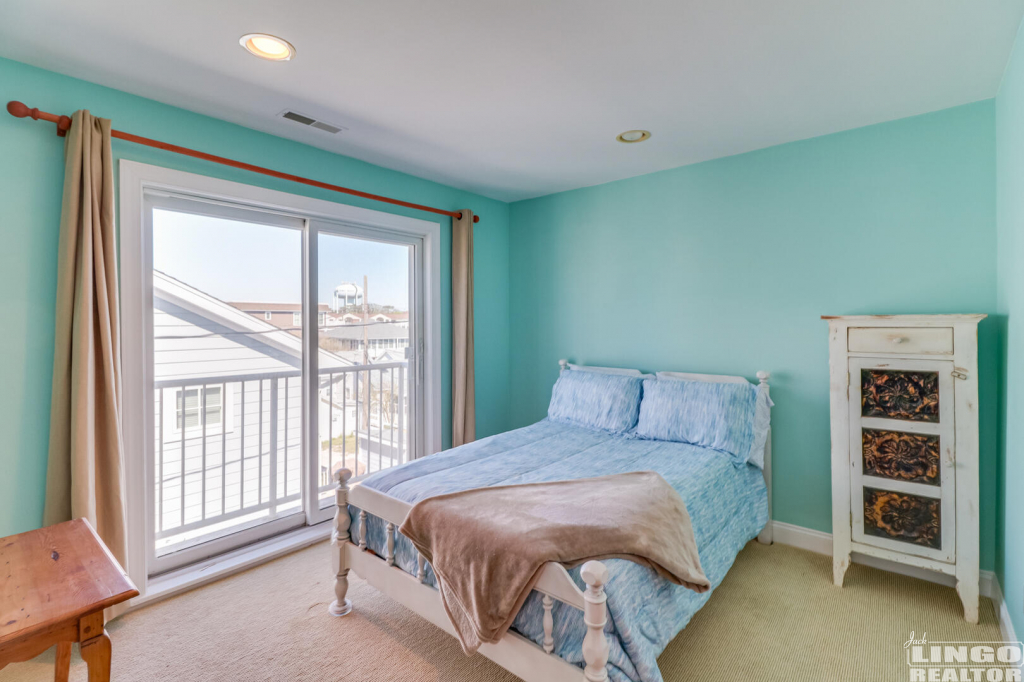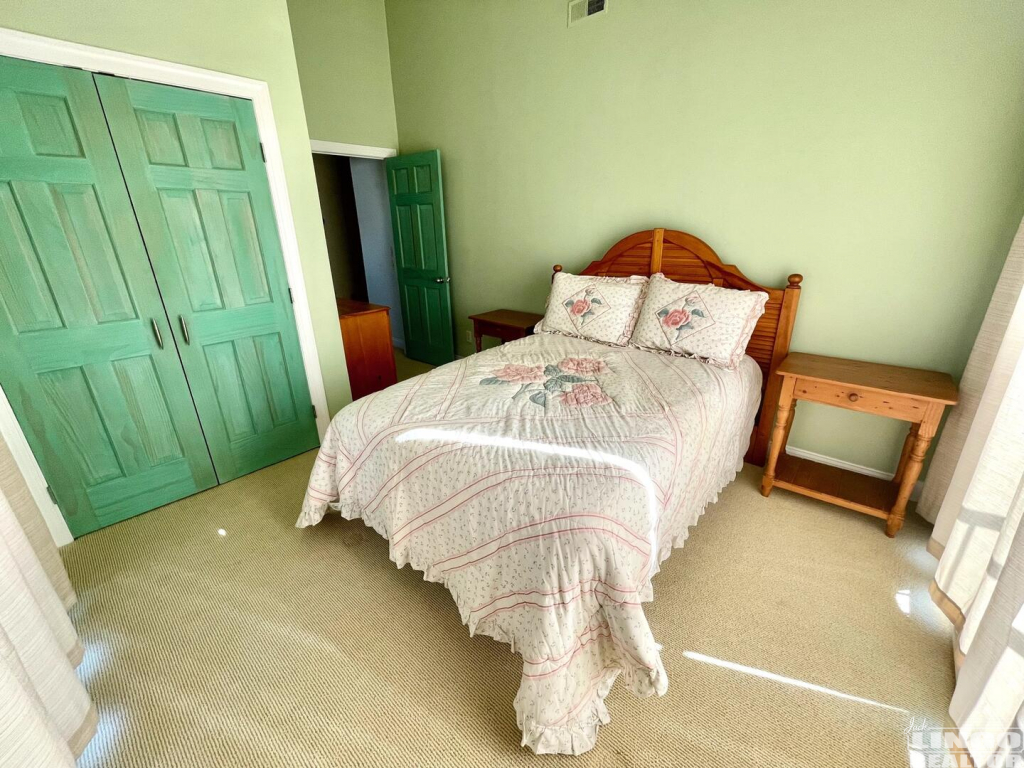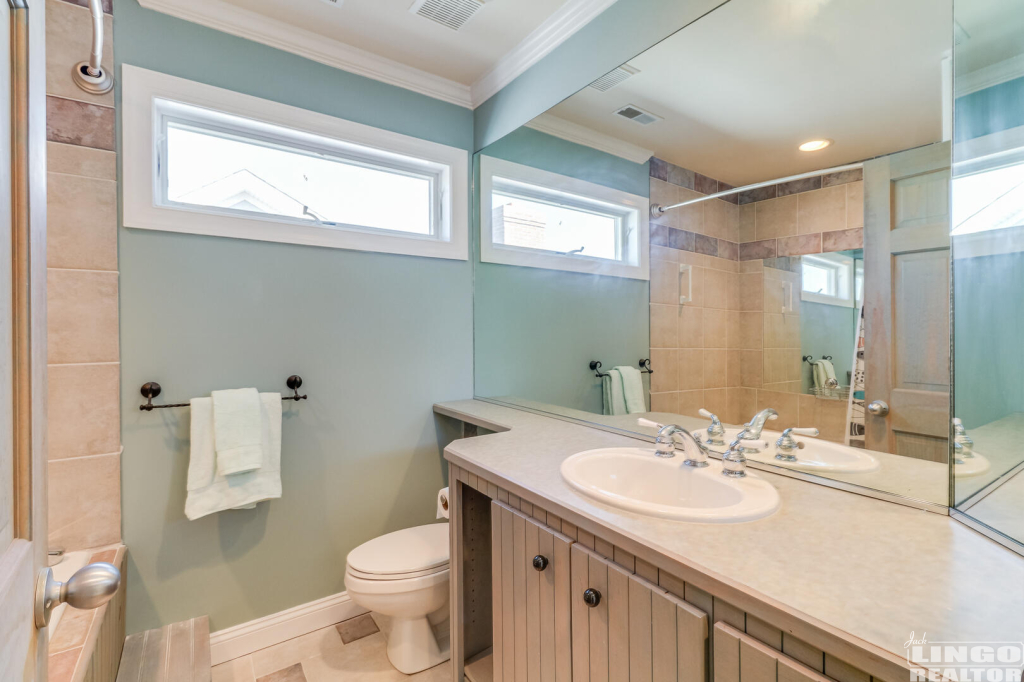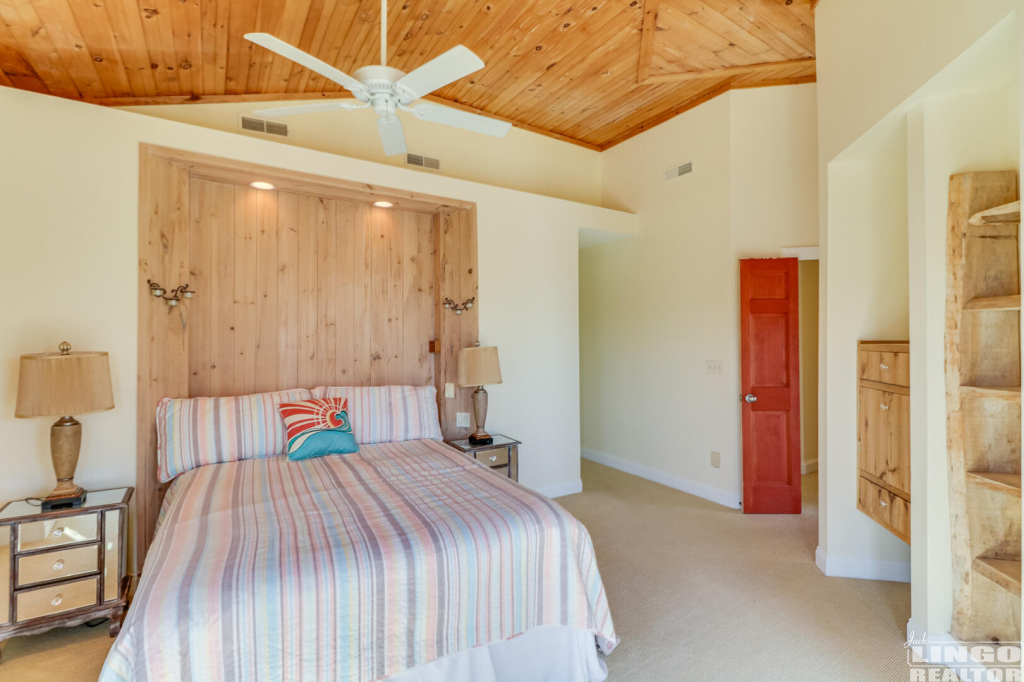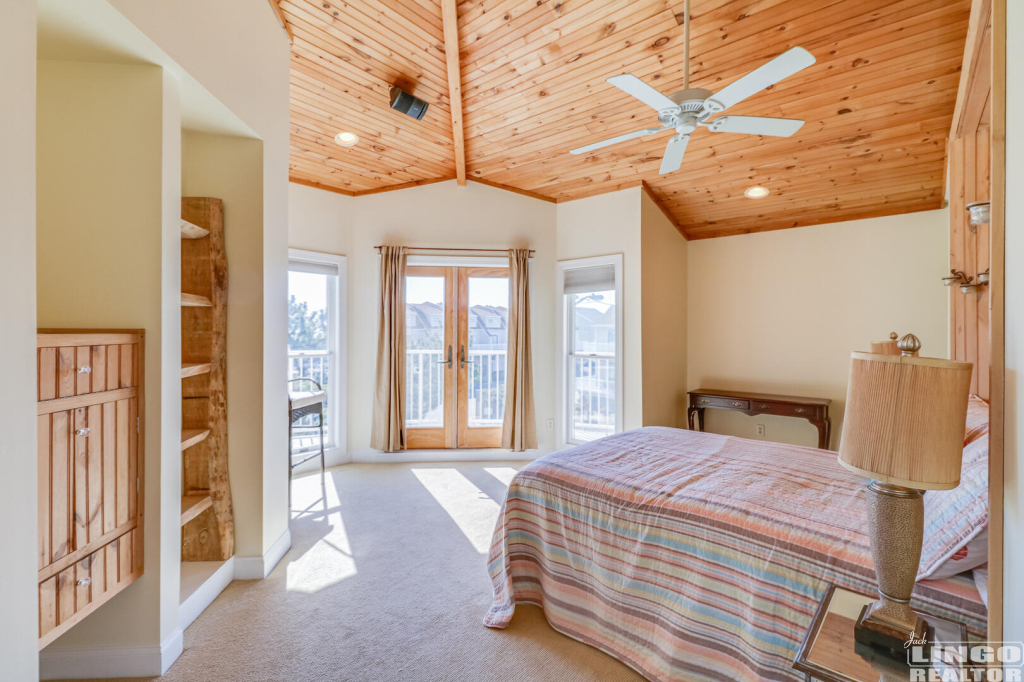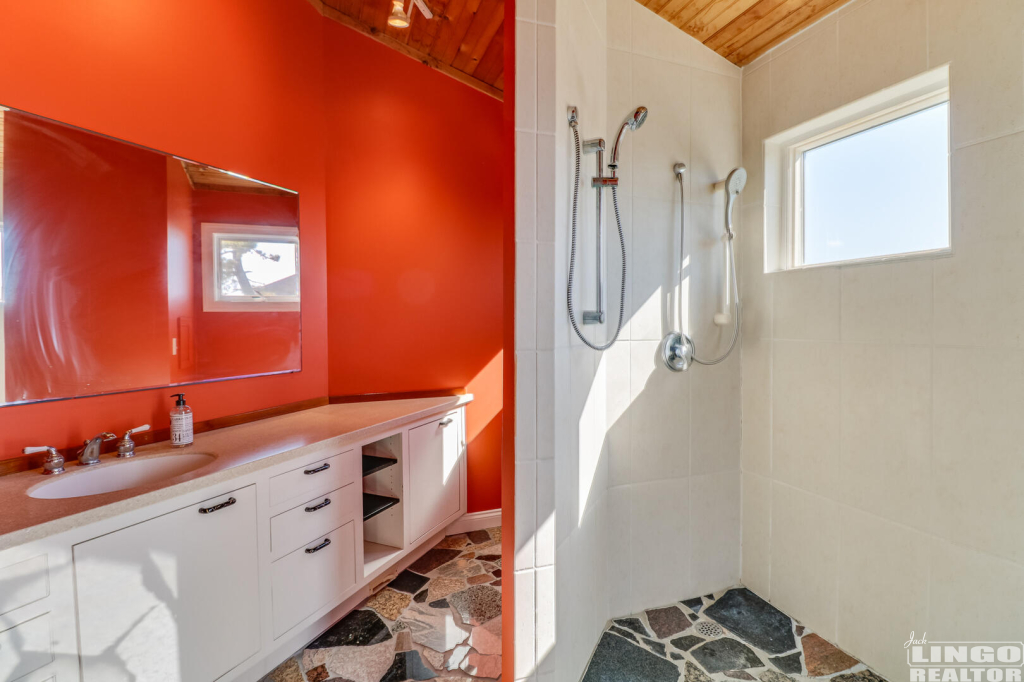 Rates: $458.00 - $841.00 (daily)
$2,680.00 - $5,890.00 (weekly) Rental Code: 1216556 Location: Dewey Beach Beds / Baths: 4.00 / 3.50 (sleeps 8)
Bedroom 1: 1 QueenBedroom 2: 1 DoubleBedroom 3: 1 DoubleBedroom 4: 1 QueenTurn Over Day: Saturday
Welcome to 9 New Orleans South, a 4 bedroom 3.5 bathroom 3-story twin which is just steps from the beach and a block from all the Dewey hotspots! This home features ocean views from both the living areas and owners suite, gourmet kitchen with 6-burner gas stove and 2 sinks, a covered porch, lower deck, and balconies. The owners suite on the 3rd floor showcases a vaulted ceiling with knotty pine bead board in both the bedroom and the attached office. There are 2 additional bedrooms and one hall bathroom on the third floor, as well as one en suite bedroom with private entrance and a European style bathroom on the first floor. An outdoor shower is also located on the first floor. Come, park your car, and walk or ride your bike to all the best that Dewey Beach has to offer!
Rates
Aug 6
Aug 13
$5,890.00 (weekly)
Aug 13
Aug 20
$5,890.00 (weekly)
Aug 20
Aug 27
$5,890.00 (weekly)
Aug 27
Sep 3
$4,490.00 (weekly)
Sep 3
Sep 10
$4,490.00 (weekly)
Sep 10
Sep 17
$4,490.00 (weekly)
Sep 17
Jan 1
$2,680.00 (weekly)
Jan 1
Apr 22
$480.00 (daily)
Apr 22
Apr 29
$2,680.00 (weekly)
Apr 29
May 6
$2,680.00 (weekly)
May 6
May 13
$3,210.00 (weekly)
May 13
May 20
$3,750.00 (weekly)
May 20
May 27
$4,490.00 (weekly)
May 27
Jun 3
$4,490.00 (weekly)
Jun 3
Jun 10
$4,490.00 (weekly)
Jun 10
Jun 17
$4,490.00 (weekly)
Jun 17
Jun 24
$5,250.00 (weekly)
Jun 24
Jul 1
$5,890.00 (weekly)
Jul 1
Jul 8
$5,890.00 (weekly)
Jul 8
Jul 15
$5,890.00 (weekly)
Jul 15
Jul 22
$5,890.00 (weekly)
Jul 22
Jul 29
$5,890.00 (weekly)
Jul 29
Aug 5
$5,890.00 (weekly)
Aug 5
Aug 12
$5,890.00 (weekly)
Aug 12
Aug 19
$5,890.00 (weekly)
Aug 19
Aug 26
$5,890.00 (weekly)
Aug 26
Sep 2
$4,490.00 (weekly)
Sep 2
Sep 9
$4,490.00 (weekly)
Sep 9
Sep 16
$4,490.00 (weekly)
Sep 16
Dec 31
$2,680.00 (weekly)
Features
1/2 Bath: 1
3/4 Bath: 2
Full Bath: 1
Allow Pets: No
Bedrooms: 4.00
CD Player: No
DVD Player: 0
Elevator: 0
Fireplace: None
Laundry: Regular Washer/Dryer
Radio: No
TV: 1
Internet: Wireless
Exercise Room: No
Hot Tub: No
Whirlpool: No
Additional Details
AC Type: CAC
Bicycles: No
Heat Type: Heat Pump And Propane
Location: Dewey Beach
Sleep Cap: 8
Town: Dewey
Trash Days: MONDAY AND FRIDAY VALET
Type: Duplex
Water Views: Limited Oceanviews
Exterior Features
Balcony: No
Deck: Yes
Enclosed Porch: No
Grill: Gas
Open Porch: No
Outside shower: Un-enclosed
Patio: No
Screened Porch: Yes
Appliances
Blender: Yes
Coffee Maker: Yes
Dishwasher: Yes
Disposal: Yes
Hair Dryer: Yes
Iron: No
Ironing Board: No
Microwave: Yes
Range/Oven: Gas
Toaster: Yes
Vacuum: Yes
Parking
# Of Off Street Parking: 2 IN FRONT OF GARAGE
DB Parking Permits: None
Parking Permits Required: No
RB Parking Permits: None
Amenities
Pool: None
Tennis Courts: No
YMCA Membership: No
Map of this listing