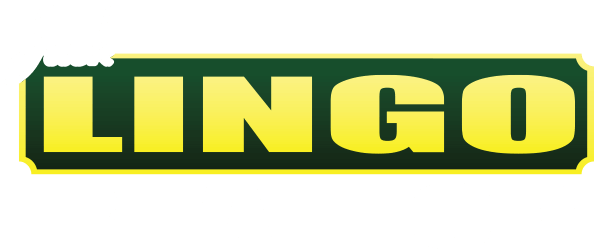 Our company is proud to welcome six new agents: Amy Billman, Michael Clavier, Adam Howard, Zane Jones, Baylan McGuiness, and William Swontek!
Amy Billman has long known that southern Sussex County, Delaware, is a great place to live and work, which is why she chose to make the area her home. With roots in Baltimore, Maryland, Amy came to Sussex County in 2018. With a background in accounting and finance, real estate is both a new passion for her as well as a natural progression in her career.
Amy has been part of the Jack Lingo, REALTOR® family for two years, where she has worked as an administrative assistant on the Carrie Lingo Team. She is passionate about helping clients take the next step in their homeownership journey. She also loves participating in Southern Sussex County's wonderful community events. When she isn't in the office, you'll find Amy either at the beach or enjoying time with friends and family.
A Delaware native, Michael grew up vacationing at our beautiful beaches and has lived in Rehoboth Beach since 2016. His bachelor's degree in construction management from East Carolina University prepared him for his prior work as a commercial construction superintendent at Richard Y. Johnson & Son.
Currently, Michael works as a custom home builder in Rehoboth Beach. This experience not only makes him uniquely knowledgeable about the local housing market but also allows him to lend a builder's perspective while assisting clients in finding their new home.
Zane Jones is a REALTOR® based in Rehoboth Beach, DE. As a former luxury fashion executive, he has over 20 years of experience in client relationship management, business operations, and selling in the luxury market. Zane prioritizes people and relationships, always placing the needs of his clients first. His professional agility has enabled him to thrive in executive leadership roles for international luxury brands Valentino, Louis Vuitton, Lanvin, and Chloé.
Originally from Montgomery County, MD, Zane has many fond memories of annual family vacations in Rehoboth Beach. In 2007, while residing in Manhattan, he and his interior designer husband, Matthew, chose Rehoboth Beach as their weekend retreat. Cherishing the nostalgic charm of seaside life, they permanently relocated from the West Village in 2020 and turned their Rehoboth Beach weekend home into their full-time residence. In addition to his passion for real estate, Zane is an avid gardener, artist, and member of the Rehoboth Art League. He is also active outdoors, regularly running and biking the area's beaches and trails.
Zane excels at listening to his clients' needs, and he strives to assist buyers and sellers in achieving their goals. His philosophy is that in all decisions, patience is important, and urgency is necessary. Zane believes you can't rush the right thing, yet you shouldn't miss an opportunity.
Born and raised in Rehoboth Beach, Baylan graduated from Worcester Preparatory School in 2016. He continued his education at SUNY Maritime College, where he obtained a Bachelor of Science in Marine Transportation and Business. This program prepared him both for life on the water and for business on land.
In his free time, Baylan enjoys playing golf and tennis, taking his dogs for a ride, and spending time at the beach. He is excited to help make Rehoboth Beach your new home and teach you how to "live like a local."
Born and raised in Rehoboth Beach, William earned a bachelor's degree from Neumann University and a master's degree from Liberty University. He previously enjoyed a career as an elementary school teacher in Cape Henlopen School District and currently serves as a coach for Henlopen Soccer Club. In his free time, he enjoys playing golf and going to the beach. William is very familiar with the local market and its price trends, and he looks forward to helping his clients find their dream home.
We are thrilled to support our new agents as they begin their real estate careers, and we look forward to the many great things they will achieve at our company!