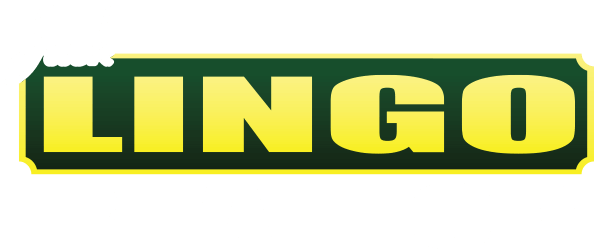 We are excited to announce Zane Jones as our November 2022 Featured Agent! We sat down with Zane to hear all about his experiences at Jack Lingo, REALTOR®. Keep reading to learn more!
How long have you been with Jack Lingo, REALTOR®?
I joined Jack Lingo, REALTOR® in 2022.
How did you know that Jack Lingo, REALTOR® was the right fit for you?
I was looking to join a strong and seasoned team. There is integrity in the work of my colleagues, and I enjoy working alongside an amicable group of professionals.
How do you think Jack Lingo, REALTOR® differs from other real estate companies?
Jack Lingo, REALTOR® has longstanding ties to our community. The company's respected history has gained a large market share with strong brand recognition. Lingo's heritage has been an important part of Southern Delaware for many decades, and now I am excited to be a part of it.
When did you know you wanted to work in the real estate industry?
I have always been drawn to real estate. I enjoy the process of finding the potential in a property! I am genuinely excited to assist my clients in finding the right fit for their needs.
What has been your proudest moment at Jack Lingo, REALTOR®?
My proudest moment at Jack Lingo, REALTOR® was when I received my name sign riders. Over the years the Jack Lingo, REALTOR® signs have always caught my eye. And now, I'm proud to have my name in Lingo yellow and green!
Reveal one of your hidden talents.
I am also an artist, and half of the collaborative art duo, Caughy Jones; an art collection my husband and I create together. Caughy Jones was honored to win the Mary Hall Leach Award for Outstanding Work at this year's Rehoboth Art League 84th Members Fine Art Exhibition.
Name something you could not live without.
Rehoboth Beach. I love the unique geography of our town and have enjoyed it as my family's place of refuge for 15 years. It combines my two favorite things; ancient trees and, of course, the sea. I don't know what I would do without the natural charm and calming beauty of Rehoboth Beach.
What is your favorite hobby?
My favorite way to pass the time is gardening. It gives me peace. I love working outdoors and maintaining living things that change with the seasons. I am on a never-ending quest to keep my hydrangeas purple, despite our alkaline soil! And my Magnolias bring me joy year-round.
When you were a kid, what did you want to be when you grew up?
I have a fascination with the past and wanted to be an archeologist when I was young. As a kid, I would hike in the Blue Ridge mountains with my grandpa through the ruins of the coal mining town where he was born and raised. Finding chimneys and porch steps in the wilderness intrigued me. My imagination ran wild with what once was. I would dream about discovering artifacts and piecing together the stories of those vibrant towns from the past.
If you could build anything, what would it be?
A greenhouse. I'd love a place to propagate new additions for my gardens not easily found at local nurseries and maintain a microclimate to keep all my ferns happy.
If you could take a trip anywhere in the world, where would you go? Why would you go there?
I have travelled Europe extensively in my previous career as a luxury fashion executive. I've frequented the fast-paced cities of Paris, Rome, Milan, London, and even Florence. One place I've never been is North Wales. I have always wanted to visit the beautiful countryside where my great-grandparents grew up.
Who is your personal hero?
My mom. She is selfless in caring for others and has taught me strength and resilience. She has always been my biggest supporter and one of my best friends.
What is your favorite quote?
"Turn your face towards the sun and the shadows fall behind you."
CLICK HERE to learn more about Zane, and contact him today at 302-470-7669 (cell) or zanejones@jacklingo.com!